How to have a diverse and inclusive workplace? These leaders share their advice.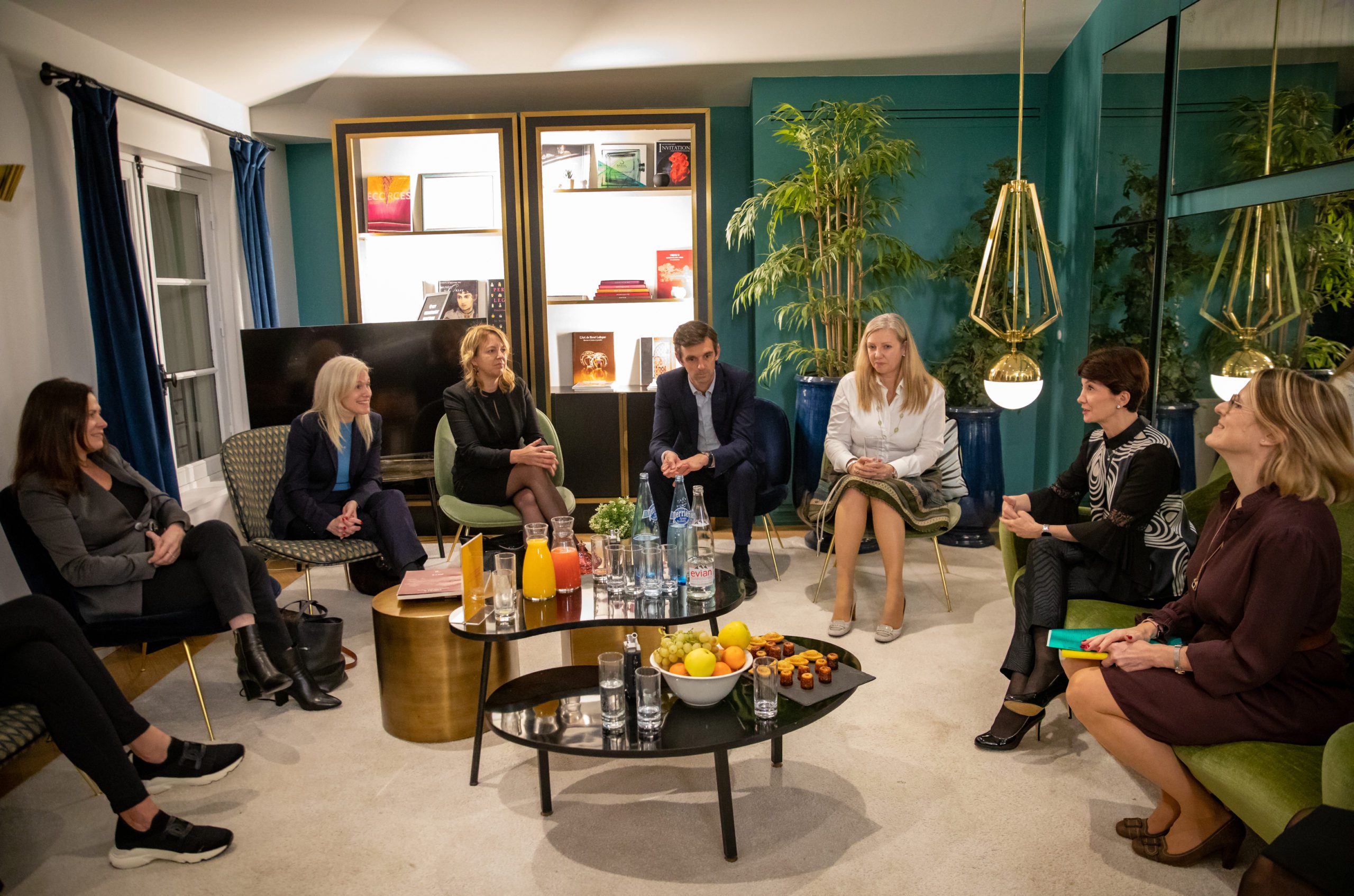 More than ever, our workplace must be inclusive. Why? So it can reflect the world we live in while taking advantage of different points of views, expertise and ideas. The benefits of diversity and inclusion don't need to be proven anymore. Teams are more productive, more innovative and more profitable. On November 17 2021, The A Effect team was in Paris to discuss about equality, diversity and inclusion in the workplace with important business leaders. This meeting gave place to interesting exchanges, ones that dictates what changes should be brought to organisations. At the end of the meeting, we asked six of them to share an inclusion advice that could make the workforce more diverse. Listen to their answers in this short video.
Here are some quotes that were said during the meeting
Nobody is held to account for not achieving diversity goals. It's still wishful hoping.
– Mara Harvey, Founder, CEO and author of SMARTWAYTOSTART.COM, Switzerland 
I don't only want to attract women in my company; I want them to grow in it!
– Nathalie Mourlon, Directeur général adjoint, Crédit Agricole, France
Equality is the ultimate way to achieve something greater for humanity. I think that when organizations make more space for social justice and environmental issues, women will want to have influence on those major objectives by pushing their ambition forward.
The work for diversity and inclusion should be started in higher leadership. Inclusion and diversity should be one of the anchors of the company's culture. It has to be applied in management roles, in the C suite, because it won't come from the bottom to the top, it has to be top-down.
– Hajar El Haddaoui, Senior Director NTT LTD, Member of the executive board, Switzerland
People do not understand what is inclusion. When we talk about inclusion, they think that it isn't important. It doesn't resonate with them. They don't know why we are talking about it with them. There's a lot of work to do around inclusion, so people can understand what it can bring to the table. It's unbelievable!
– Marie-Hélène Gagnon, Director – Western Europe & Canada Brand Lead, Allergan Aesthetics, AbbVie, France
There's a strategy to put in place to encourage women to follow their ambition, knowing that we are facing a new generation that is ready to leave the workforce. If they don't find what they are looking for, these women will go elsewhere.
– Florence Anglès, Managing Principal Finance, Risk and Compliance, leading ESG for France, Belgium and Switzerland, Switzerland