Benaaz Irani: A Portrait of Success in 3 Lessons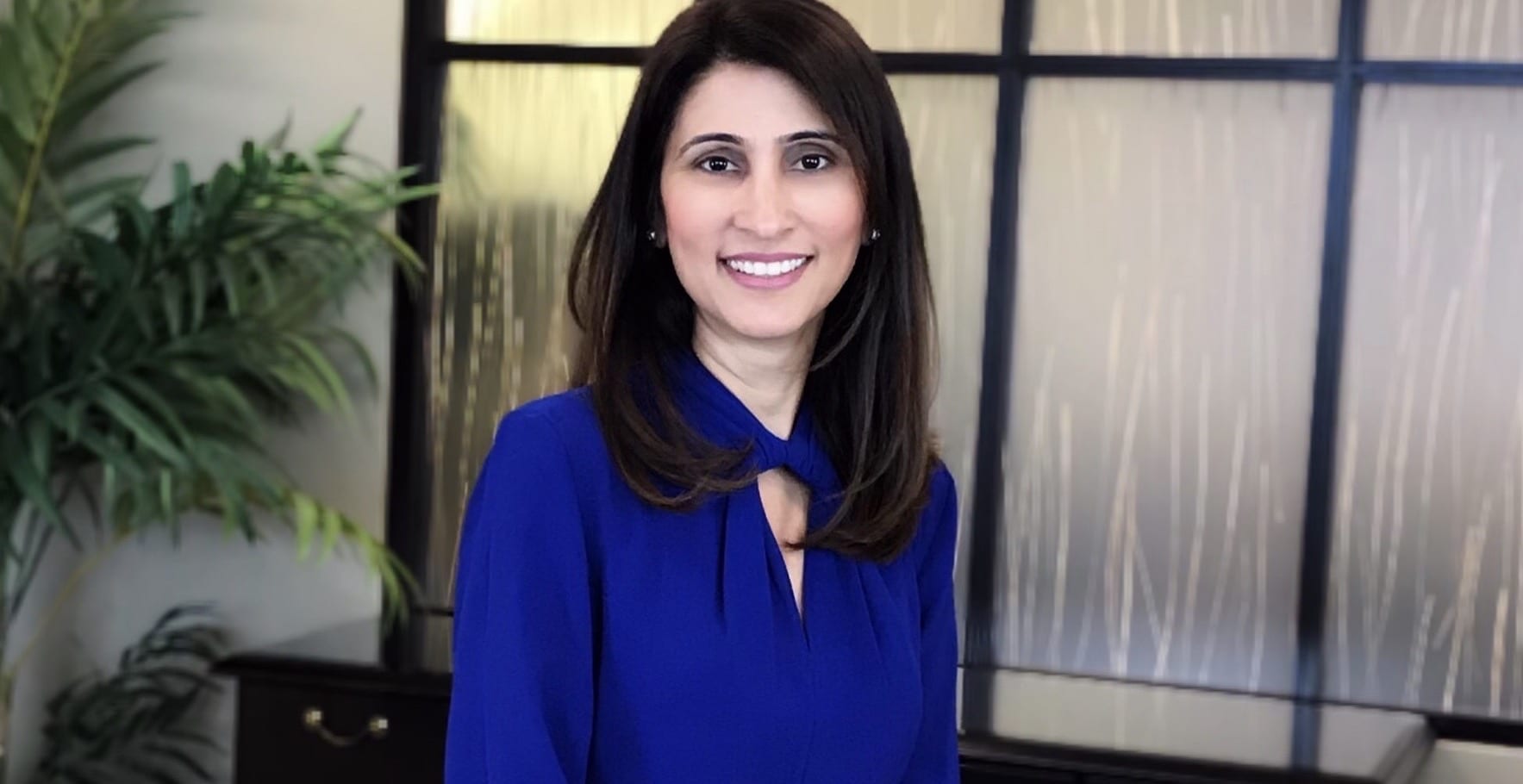 Diversity is more than simply providing a barrier-free work environment – it's about being open to people who not only don't look like you, but don't think like you either.
A Zoroastrian Persian born and raised in India among a family of business people, Benaaz Irani arrived in Canada in 1999, joined Desjardins in 2001, and within a year was selected for a leadership role. 
At 25, she was one of the youngest employees, and one of the few women, in an executive role. Now Vice-President of Desjardins Agent Network, she credits the many role models and mentors who encouraged her along the way, allowing her to flourish while raising two children as well as earning her MBA.
1. "If there's one thing I could tell people about confidence, it's this: get over your guilt." 
I should be working more hours. I should be home with my child. I should be nicer. I should be tougher. I should I should I should…
There's an endless list of things we can beat ourselves up about, but whether we label it guilt or drive or perfectionism, it absolutely will not serve us well.
For instance, Benaaz's family in India was quite successful, and her place in the family business was already assured. So it came as a bit of surprise that she would seek to build her own career. "The truth is, in our families, working for someone else is not valorized. But I enjoy the work I do, I wouldn't do it if I didn't." 
And even in Canada, where there is less emphasis on traditional roles for women, some people thought that as a working mother, she must be sacrificing her kids' education for professional success.  "The added challenge was that I have a child with special needs (autism). People always mention that my child is so happy, and that's partly because I am happy myself. I have a lot of energy because I enjoy the challenges of my career. And it's through my work that I've cultivated a talent for being optimistic, forgiving, and understanding of different kinds of people and their particular needs." 
Gifts that have fed back into her role as a devoted mother who's attentive to her child's special needs. Ultimately, Benaaz warns that building up your confidence and letting go of guilt is a lifelong project.  "It's not a one-and-done, forever thing, you'll have to keep doing it all the time."
2. Bad information builds a bad attitude, and yields a bad outcome.
 Early in her career, there was a moment when she was striving for a position with a leader who was new to the organization. 
"I knew nothing about him, but certain people around me had painted a bad picture of him, and unfortunately I let them influence me. I assumed that he had already made up his mind against me, and in the interview I was uncharacteristically defensive and arrogant. Obviously, I didn't get the position.
His feedback was that I was cocky (I had never been called that in my life) and that he didn't think I was ready. It was my wake-up call to "change my lens". He probably thought nothing of it, but it propelled me toward self-reflection that proved essential to my long-term success.
Then he invited me to work on acquisition with him, and after 7 years working together, he named me as a VP.  I'm here today in part thanks to his mentorship."
3. Be open to advice, even (especially) if it stings a little.
"When I first became a leader at 25, another leader pulled me aside and said, 'you need to change your approach and you need to change the way you dress'. At first I was taken aback, and I could have responded very badly out of insecurity, but I leaned in and understood that I was being told that I needed to develop "executive presence". Since then, I've made it a practice to reach out to leaders, to observe the way they dress, the way they talk, and the way they present themselves.  For instance, Indra Nooyi, former CEO of Pepsico, has been a wonderful role model for a woman of colour like myself."
This story is less about the specifics of the lesson, and more about how to overcome your ego to improve the qualities that you might not know need to be upgraded. It's part of the reason Benaaz, a Diversity & Inclusion ambassador at Desjardins, is passionate about helping the next generation of leaders with The A Effect. 
We could all use a little help identifying our own blind spots, and sometimes, unsolicited criticism from a trusted mentor is a precious gift. And since we don't expect our colleagues to be perfect, why should we subject ourselves to the harshness of perfectionism? It's just guilt in disguise, and it's time to get over it.  Learn to embrace simply doing your best work, your way. Genuine confidence comes from knowing that you're being truly effective: addressing the right weaknesses, facing the toughest problems, and learning from the best role models.