Benaaz Irani: A Portrait of Success in 3 Lessons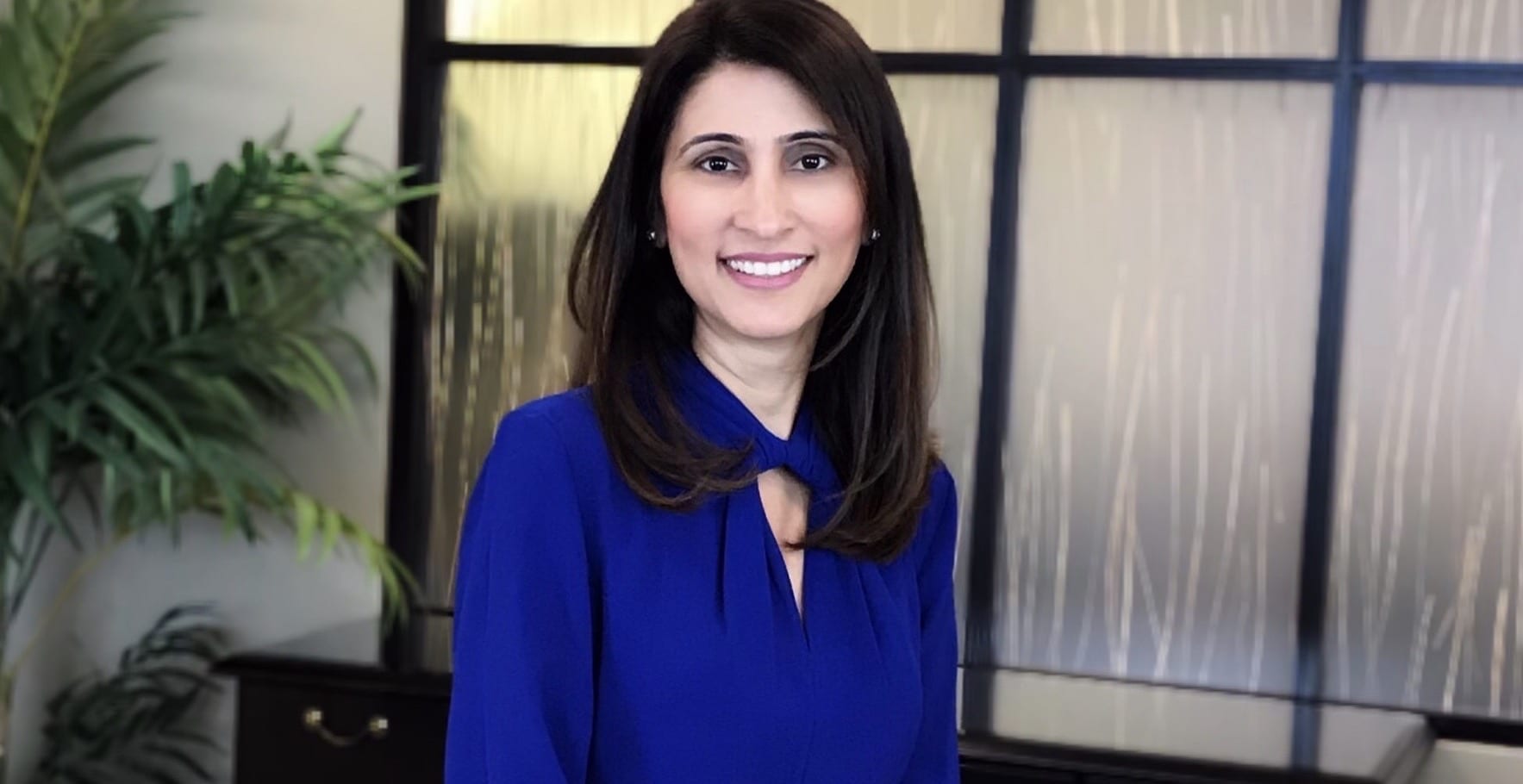 Diversity is more than simply providing a barrier-free work environment – it's about being open to people who not only don't look like you, but don't think like you either.
Benaaz Irani is a Zoroastrian Persian who was born and raised in India. She arrived in Canada in 1999, and joined CIBC Insurance in 2000, the same year that Desjardins acquired CIBC Insurance. Within a year of joining the organization, she was selected for a leadership role.
At 25, Benaaz was one of the youngest female leader at the time. Now Vice-President of Desjardins Agent Network, she credits the many role models and mentors who encouraged her along the way, allowing her to flourish while raising two children as well as earning her MBA.
1. "If there's one thing I could tell women about confidence, it's this: you don't need to feel guilty or be a perfectionist." 
Working women are often thinking I should be working more hours. I should be home with my child. I should be nicer. I should be tougher. I should, I should, I should…
There's an endless list of things we can beat ourselves up about, but whether we label it as guilt or drive or perfectionism, it will never serve us well.
For instance, coming from a traditional family, where women typically join their parents or spouse's business, Benaaz was determined to build her own career and follow her own journey to success. "I enjoy the work I do, I wouldn't do it if I didn't." 
And even in Canada, many women still struggle with the stigma associated with being working mothers and worrying about the impact long hours at work has on their family life. As a working mother, Benaaz dealt with the same worry as she managed her work-life balance, while raising two children alongside her husband. "The added challenge was that I have a child with special needs (autism). People always mention that my child is so happy, and that's partly because I am happy myself. I have a lot of energy because I enjoy the challenges of my career. Through my personal and professional life, I have developed a talent for being optimistic, forgiving, and understanding of different kinds of people and their individual needs."
These talents, developed over time, have fed back into her role as a dedicated mother who's attentive to her child's special needs. Ultimately, Benaaz warns that building up your confidence and letting go of guilt is a lifelong project. "It's not a one-and-done thing, it's a lifelong project, you'll have to keep doing it all the time."
2. Your greatest critics could lead to your path of self-discovery. You never know who'll become your greatest ally on this journey!
 Early in her career, there was a moment when she was striving for a position with a leader who was new to the organization. 
"I applied for the position that I felt ready for but the hiring leader did not see it the same. Ultimately, I didn't get the position and I was provided constructive feedback. At the time, I struggled with the feeling of rejection, however, I embraced the feedback that I received from this leader and developed a great mentoring relationship with them. Years later, that same leader was influential in helping me attain the position that I have today.
Rejection is an important part of life. Although it may be difficult to hear, don't let it get you down because you never know what other opportunities are out there. Embrace the feedback and advice that you receive from your mentors because there is always room for growth."
3. Be open to advice, even (especially) if it stings a little.
"When I first became a leader at 25, I remember my Director pulled me aside and encouraged me to reflect on how I could build my executive presence. Since then, I've made it a practice to reach out to leaders, to observe the way they dress, the way they talk, and the way they present themselves. For instance, Indra Nooyi, former CEO of Pepsico, has been a wonderful role model for a woman of colour like myself."
This story is less about the specifics of the lesson, and more about encouraging you to identify the aspects of yourself that you are comfortable changing, without changing who you truly are because your authentic self is the best version of you. 
Always be true to yourself and be open to change because this is when true growth happens. It's part of the reason Benaaz, a Diversity & Inclusion ambassador at Desjardins, is passionate about helping the next generation of leaders with The A Effect through the Ambition Challenge. 
We could all use a little help identifying our own blind spots, and sometimes, unsolicited feedback or advice from a trusted mentor is a precious gift. And since we don't expect our colleagues to be perfect, why should we subject ourselves to the harshness of perfectionism? It's just guilt in disguise, and it's time to get over it. Learn to embrace simply doing your best work, your way. Genuine confidence comes from knowing that you're being truly effective: addressing the right weaknesses, facing the toughest problems, and learning from the best role models.
Follow us on Facebook and LinkedIn, and subscribe to our newsletter for all of the latest contents