11 Ambitious Women Who Marked 2022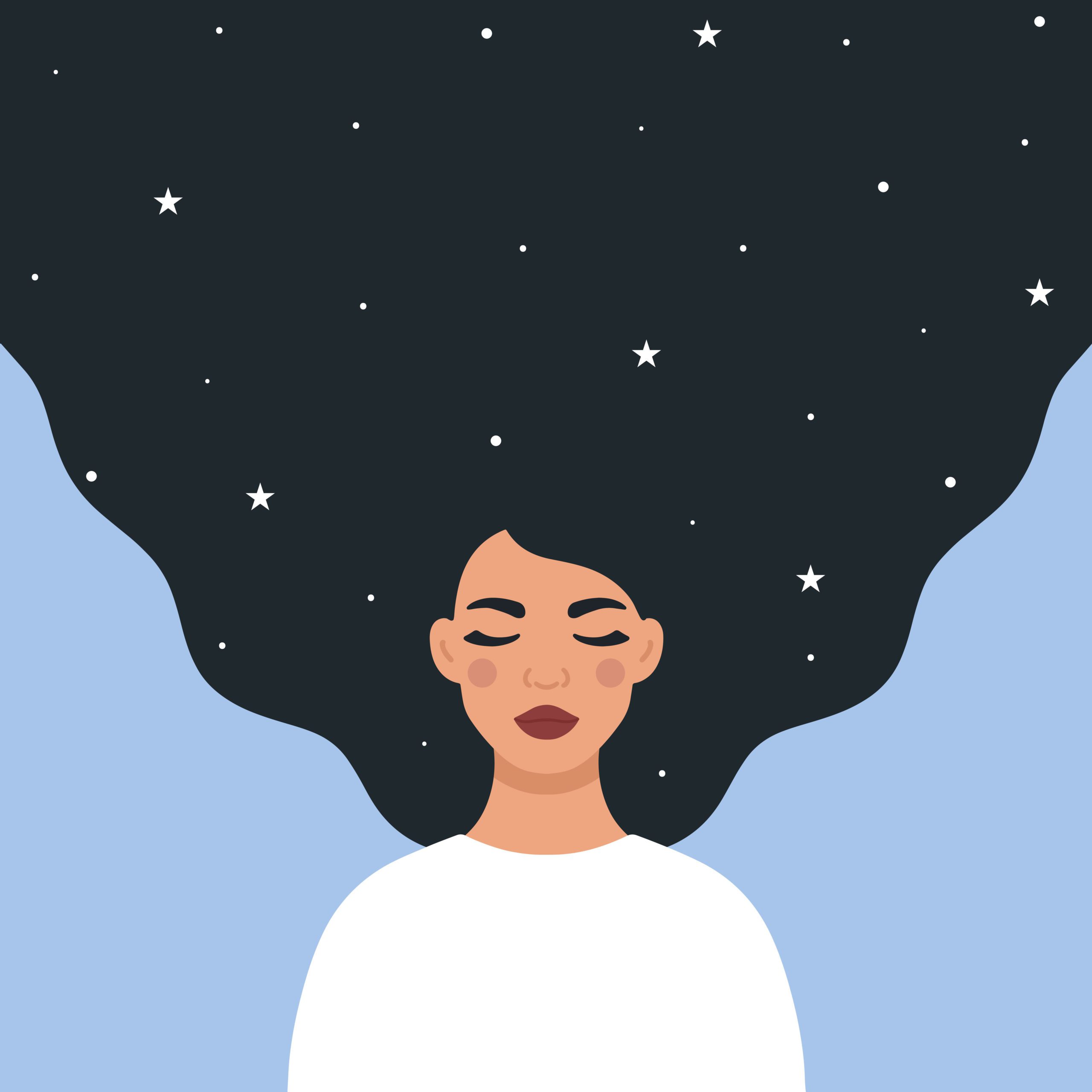 In 2022, women are shining brighter than diamonds. They're taking their place, refusing the unacceptable, setting records, innovating, and still and always fighting for a fairer world.
In 2022, many of these women have left their mark on our minds, and are inspiring us to stop making ourselves small. There are far more than 11 of them. They are in the hundreds, the thousands, and they are you. A few have especially caught our attention, like in 2021 and 2020. Let's shine a spotlight on some of the most ambitious women of 2022.
Drag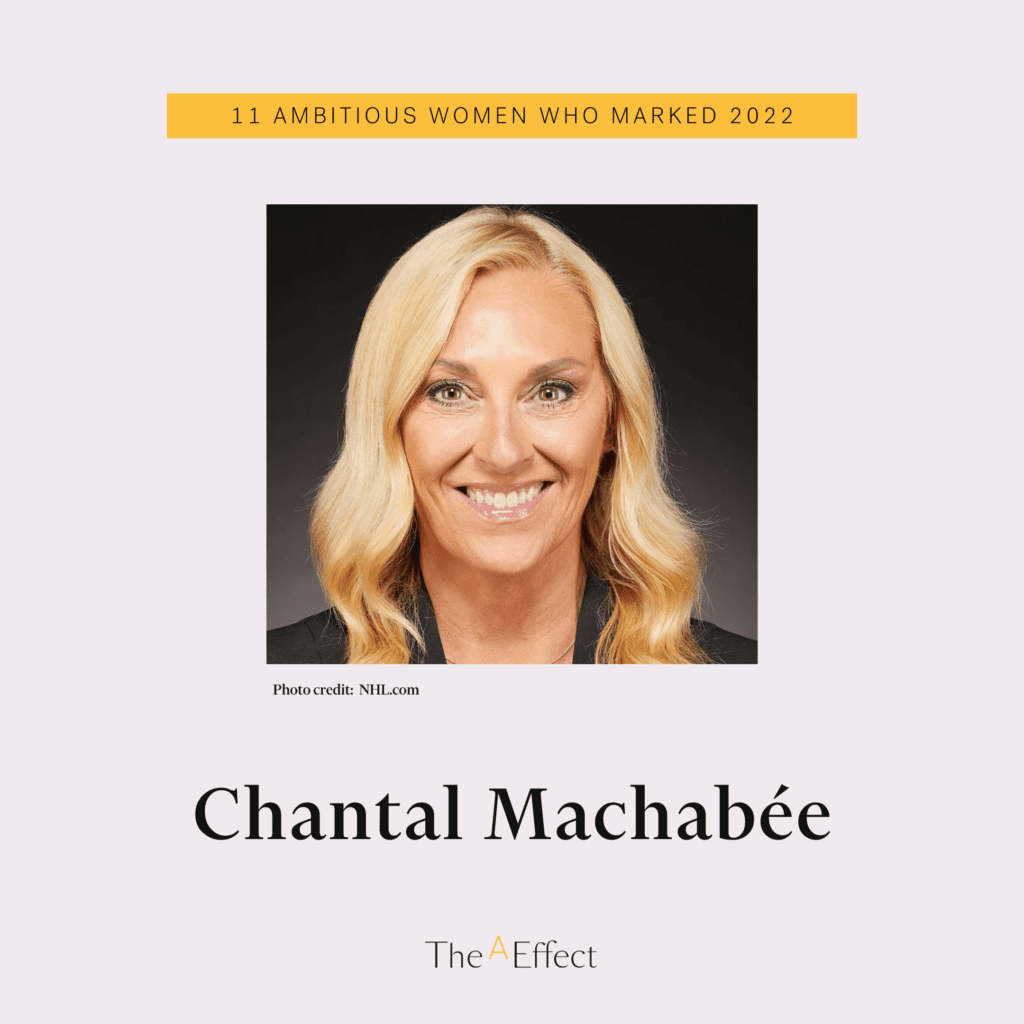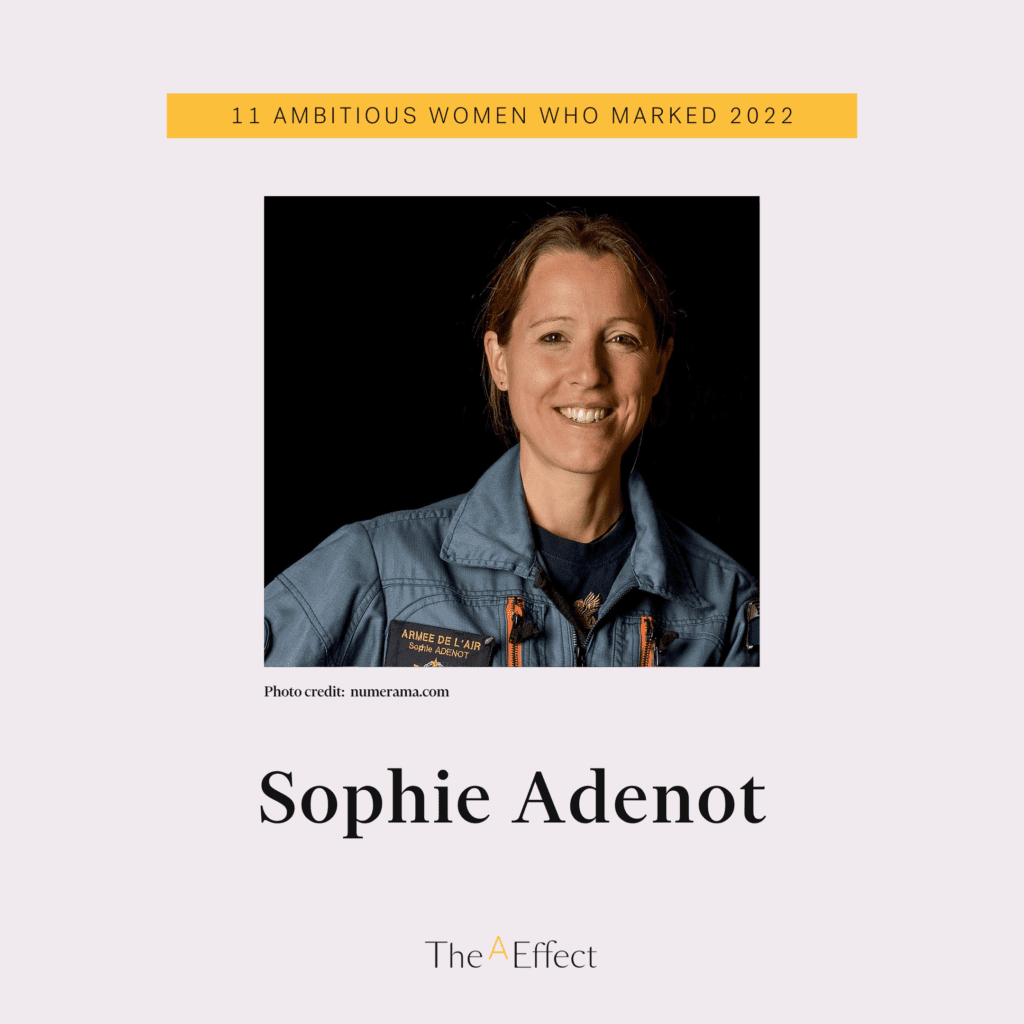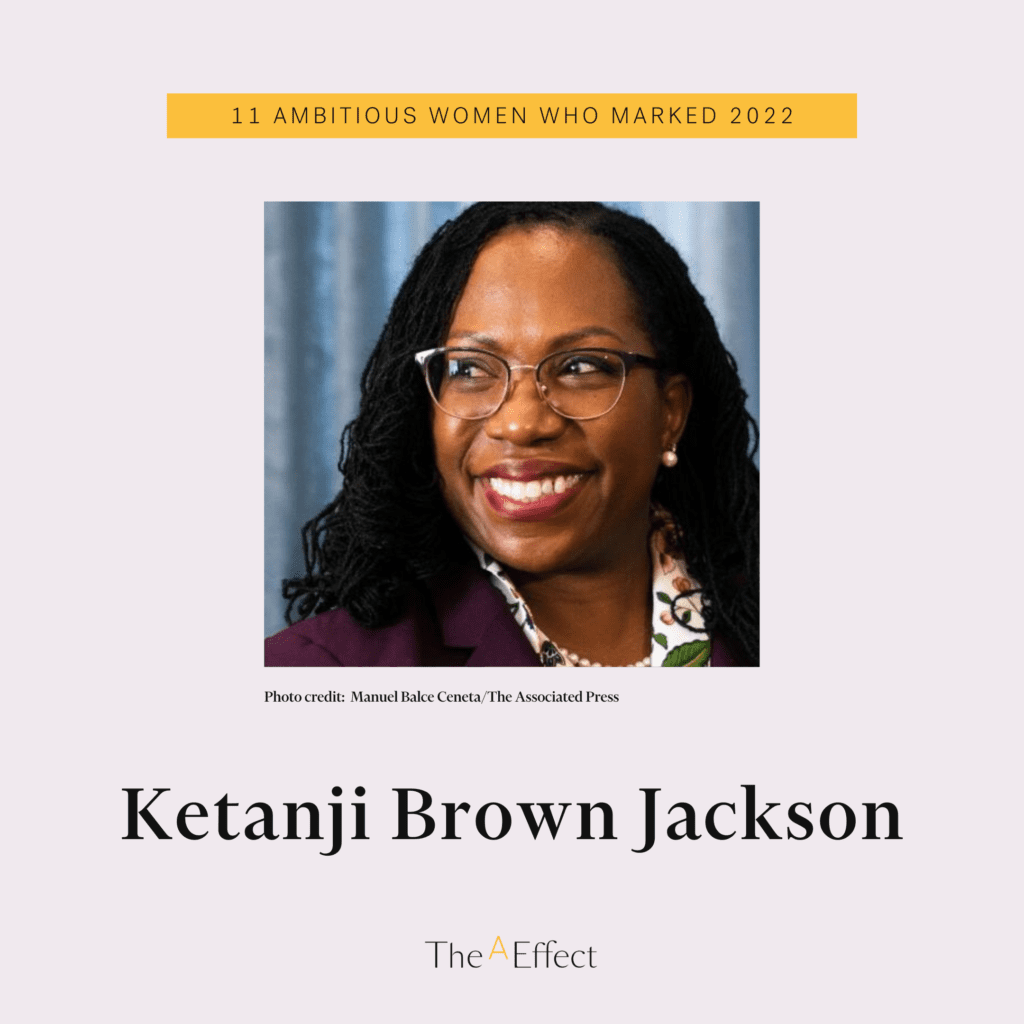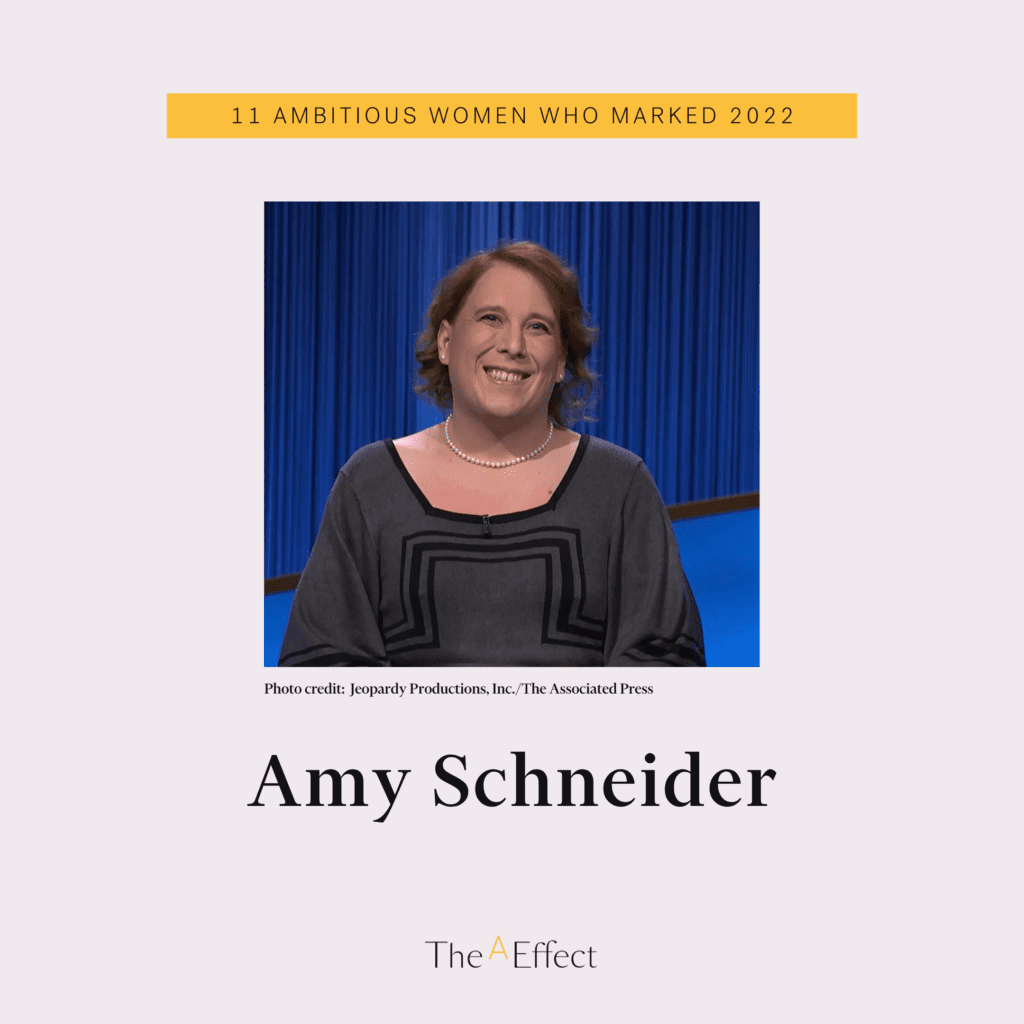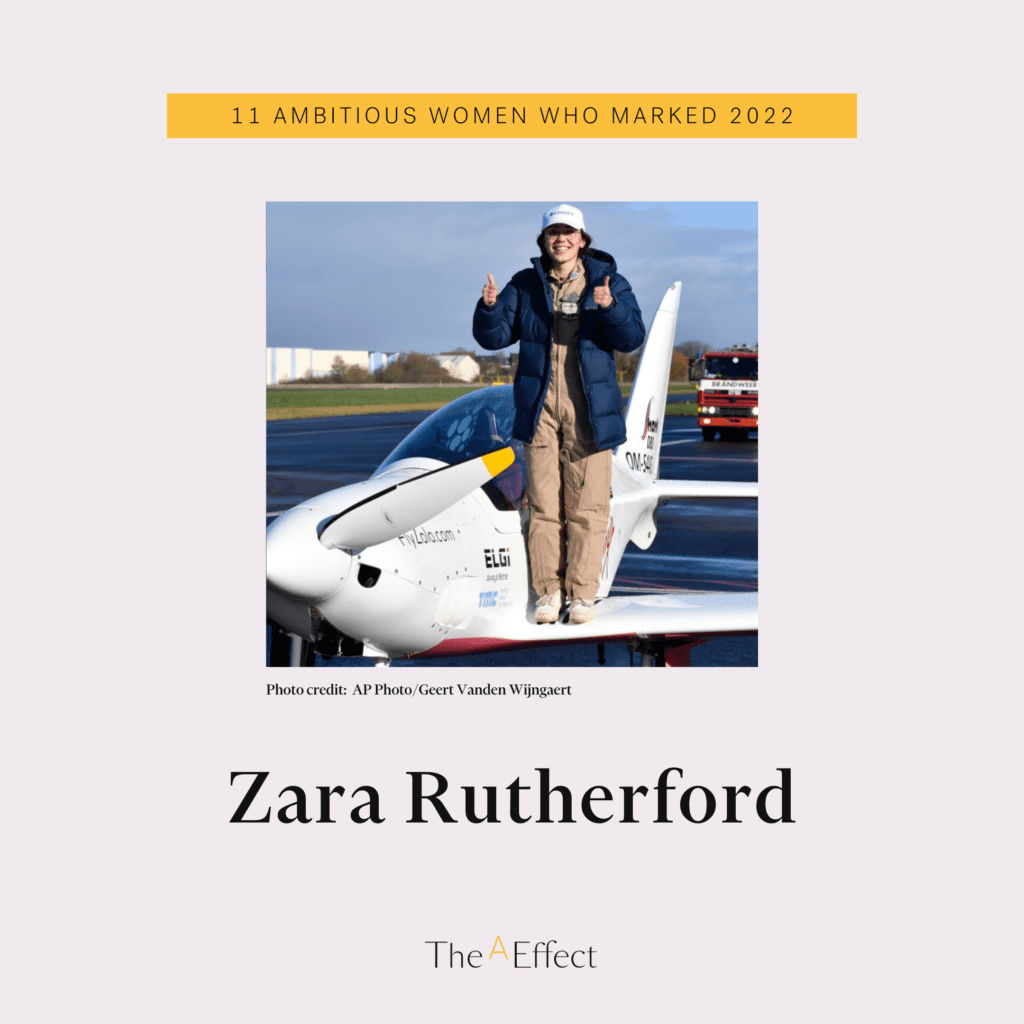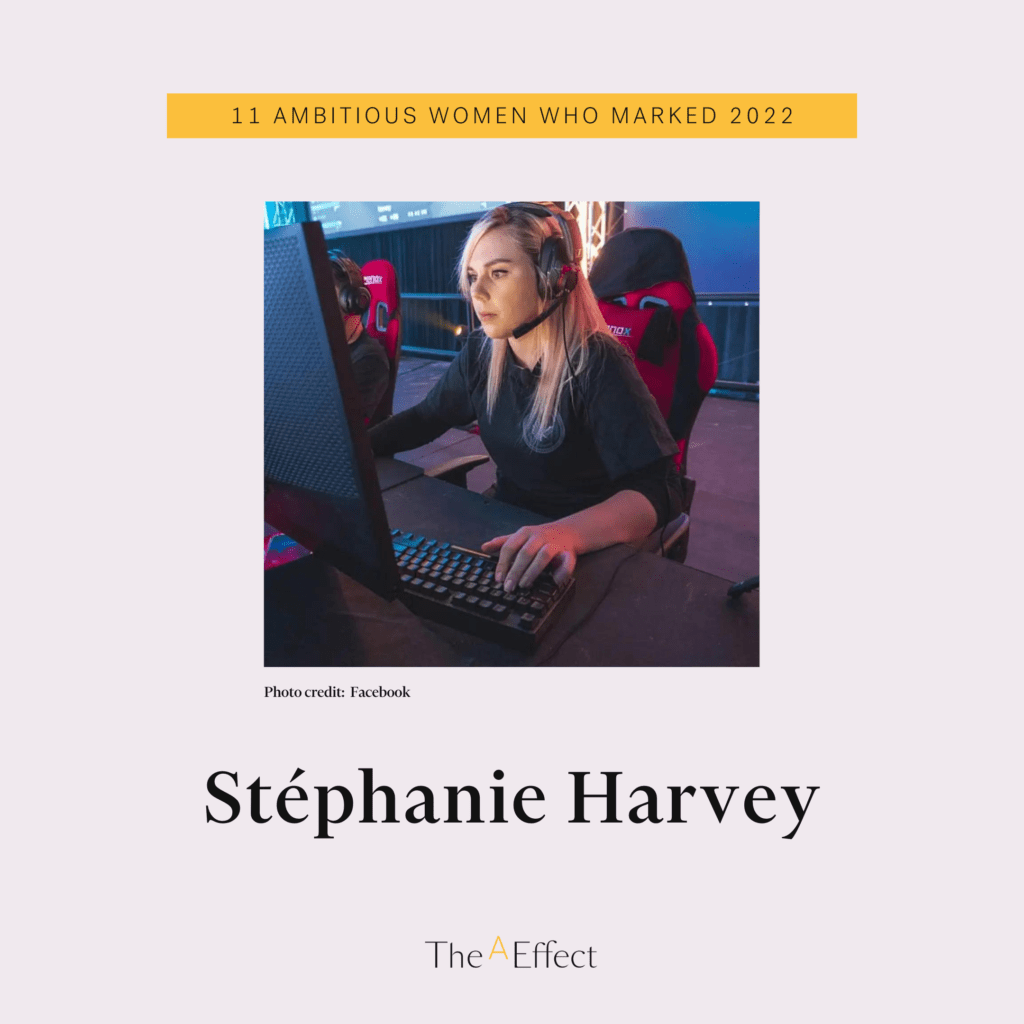 Chantal Machabée : for better representativity in sports.
For 30 years, Chantal Machabée has been navigating the boys club that is sport. A sports journalist and French-language announcer for the Olympics, she was also the first woman in Quebec to host a sports newscast, in addition to hockey broadcasts on the French-language sports channel RDS. This year, she was named vice-president of communications for the Montreal Canadiens, a first in the hockey club's history.
Ambitious from the start, Chantal Machabée has paved the way for women who aspire to a profession in the field of sports and in traditionally male-dominated fields.
Sophie Adenot : for breaking the glass ceiling to conquer space.
20 years after Claudie Haigneré, Sophie Adenot became the second French woman astronaut, and the first woman pilot in the French Army to take up this role. A graduate of the Ecole Nationale Supérieure de l'Aéronautique et de l'Espace, the lieutenant-colonel is one of only five people selected from the 22, 523 European candidates who applied in 2021.
A role model for young girls who wish to pursue a career in the army, Sophie Adenot says she was influenced by Marie Curie and by Claudie Haigneré, her predecessor, whom she considers "a great lady".
Ketanji Brown Jackson: for greater diversity in the United States' highest court.
The first black woman on the US Supreme Court, Ketanji Brown Jackson has an impressive record. The woman who now has a lifetime appointment on the highest American court graduated from Harvard with honours. She has served on the U.S. Court of Appeals in Washington, D.C., the second most prestigious court in the country – after the Supreme Court.
In the run-up to her election, Republicans did everything they could to discredit her work. Come what may, Ketanji Brown Jackso, after submitting to a tough interrogation, won the vote of confidence of her future colleagues. In fact, Senator Cory Booker, paid her a very moving tribute – get out the tissues!
Amy Schneider: being brilliant on TV and inspiring greater inclusivity.

Amy Schneider is the first woman and trans woman to reach a million dollars on the American game show Jeopardy! Thanks to her immense general knowledge, the engineer (and now public figure) has managed to win 40 times and nearly $1.4 million.
For Amy, it was an opportunity to show an image of an intelligent, confident woman, as well as proudly represent the trans community. Some critics have tried to downplay her record as a woman because she is trans. What do we say to them? A trans woman is a woman, full stop.
Zara Rutherford : the youngest female pilot to circle the globe.
She is the youngest woman to fly solo around the world, challenging herself to do so in 155 days. Zara Rutherford is also the first woman to circumnavigate the globe in a two-seater ultralight aircraft. In total, the 19-year-old Belgian-British pilot has flown over 52,000 km, to 52 countries, and across 5 continents, despite setbacks in Siberia and Alaska!
Before her journey, the pilot said: "I really hope to encourage girls and young women to go into aviation, science, technology, engineering, and mathematics." Mission accomplished since she is now considered a role model for women in STEM.
Stéphanie Harvey: the gamer who aspires to greater cyber-citizenship.
First known as a gamer and five-time world video game champion, Stephanie Harvey dazzles with her success and the extent of her talents. And she doesn't stop there! She is also a university instructor, the winner of the second season of the Quebec reality show Big Brother célébrités, an author, and an activist for a more inclusive video game industry.
Stephanie makes no secret that she has had her fill of cyberbullying in this male-dominated environment and now wants to open society's eyes to online toxicity. She hopes to raise awareness of cyber-citizenship – a concept that refers to coexisting online while exercising one's rights and duties as a citizen.
Drag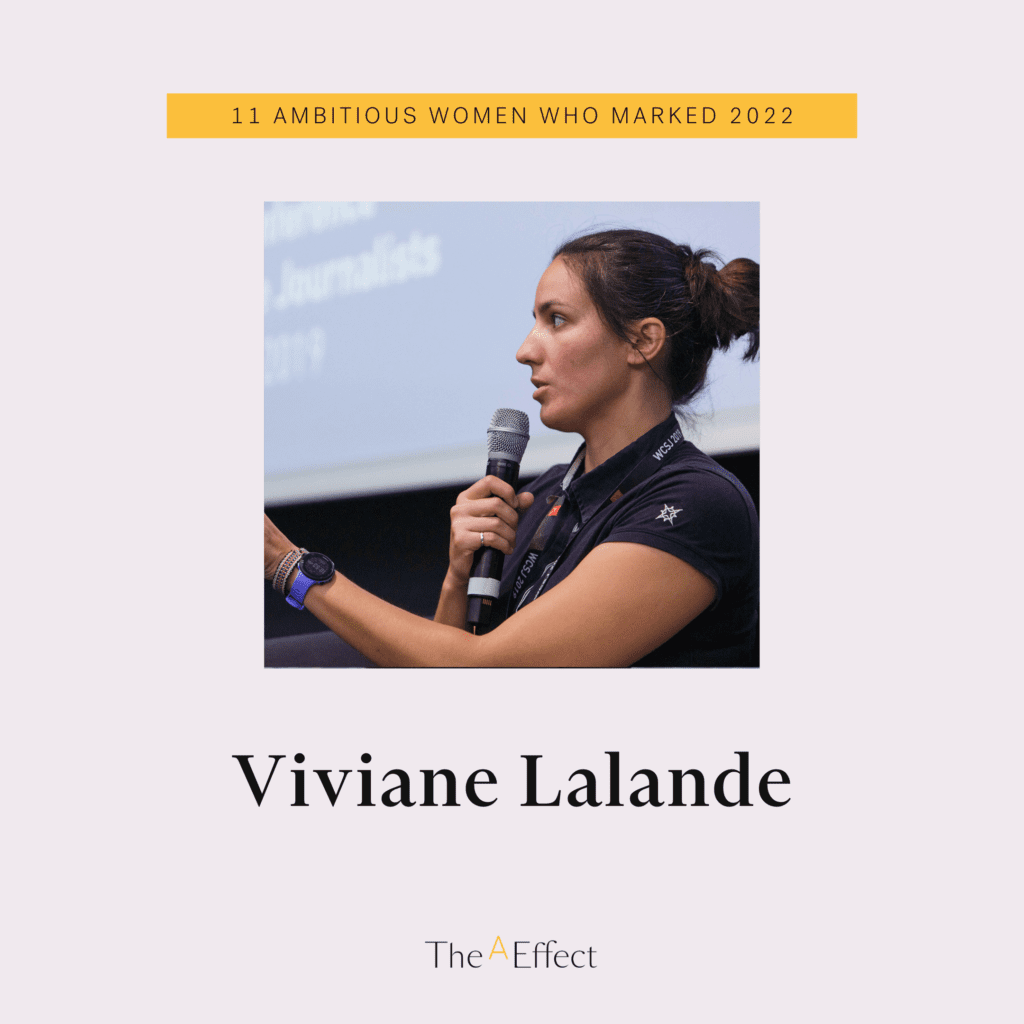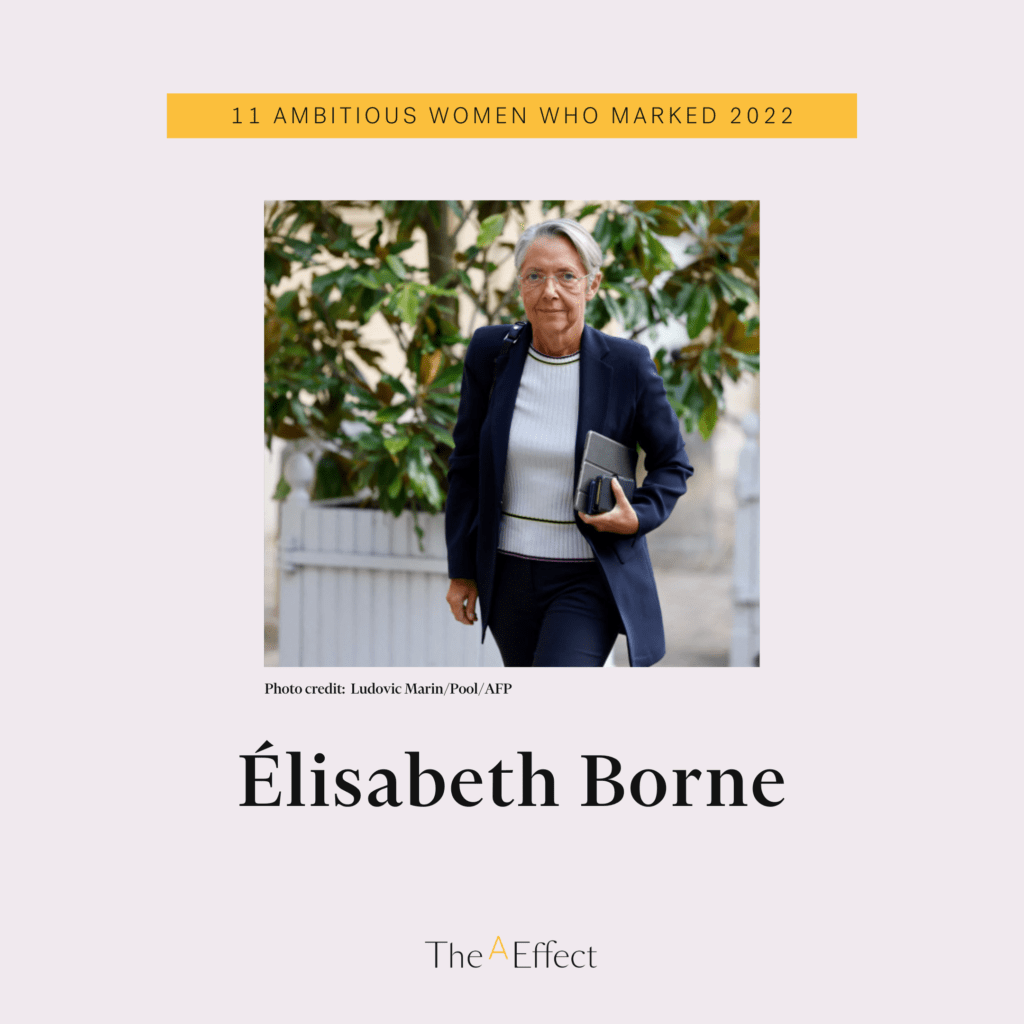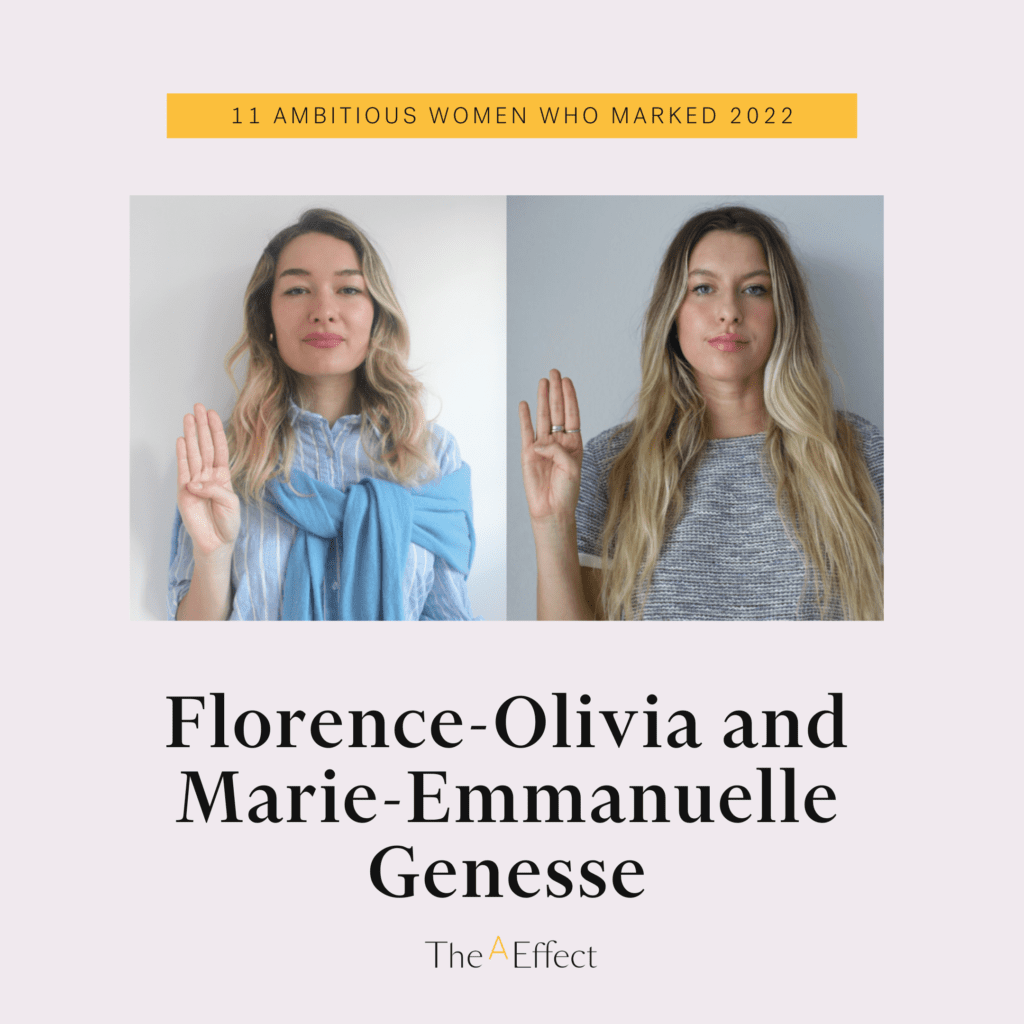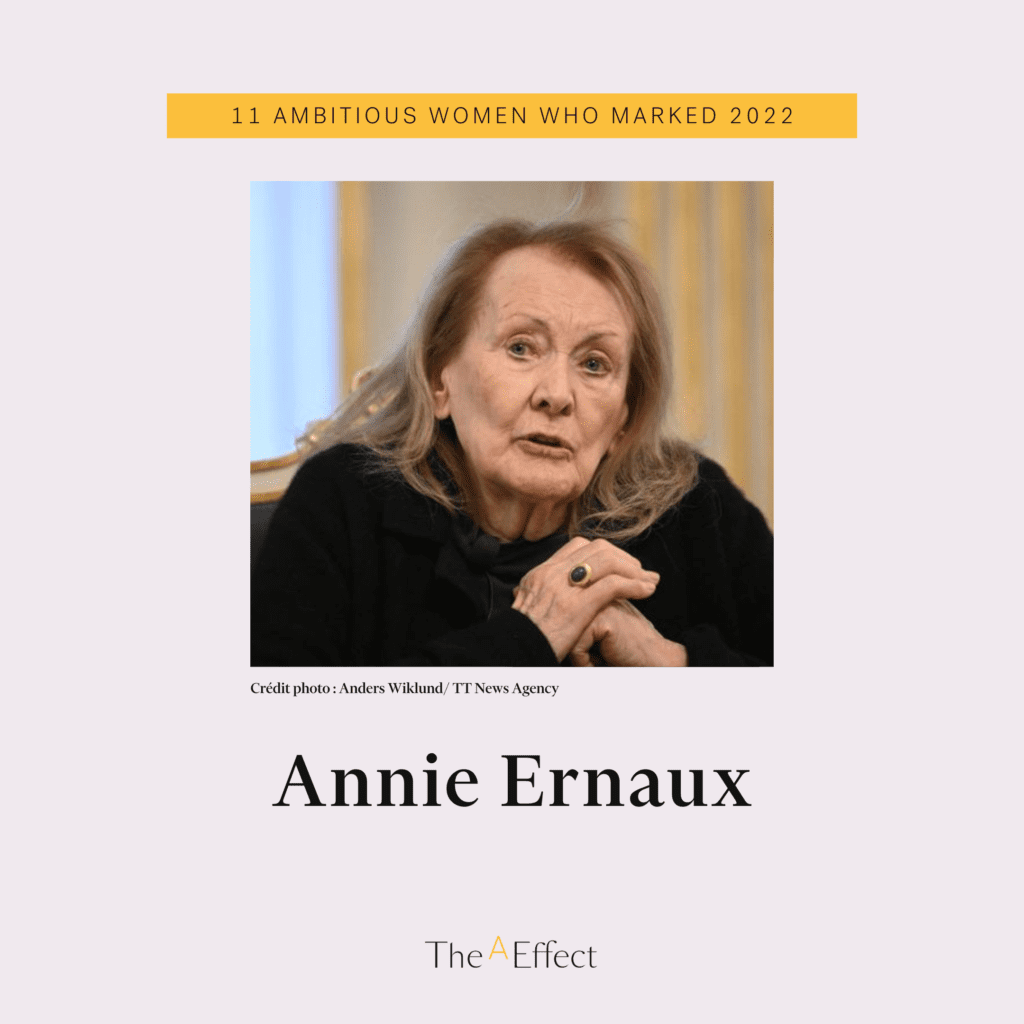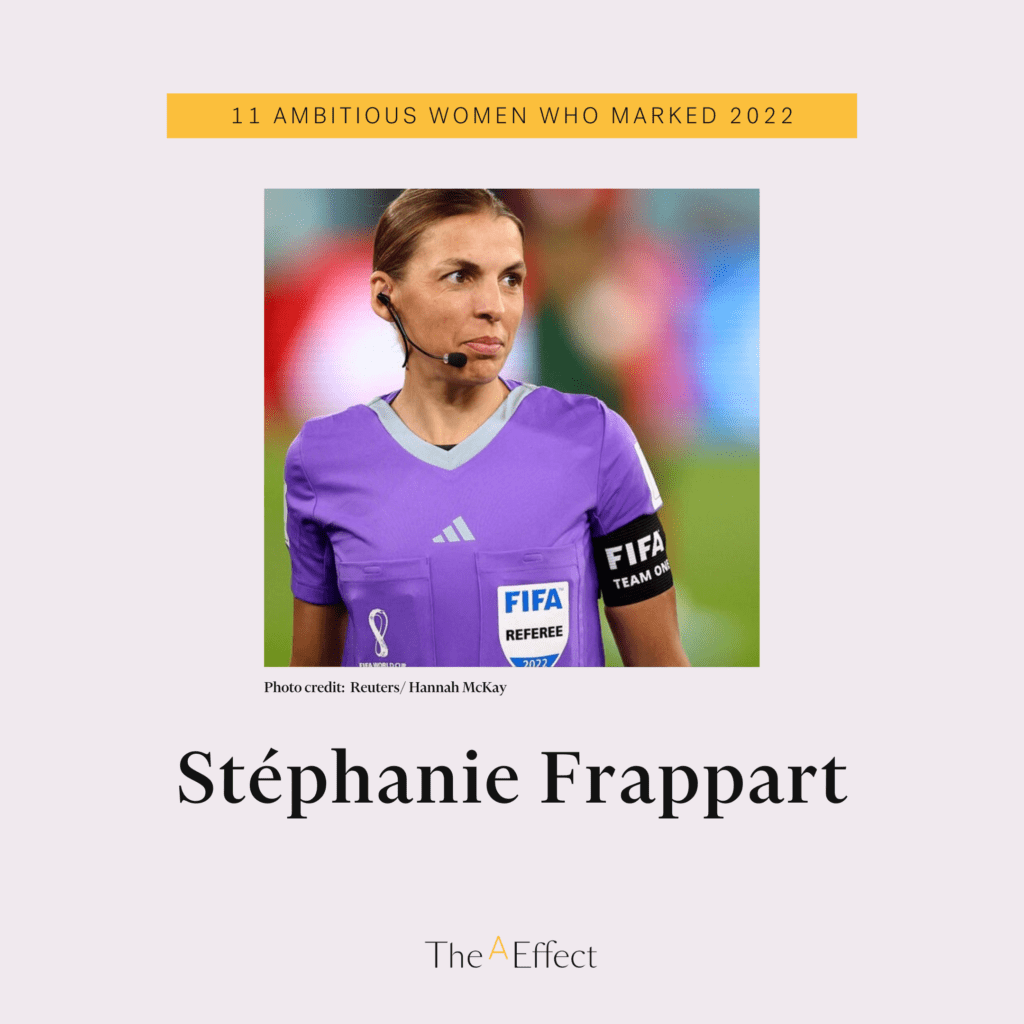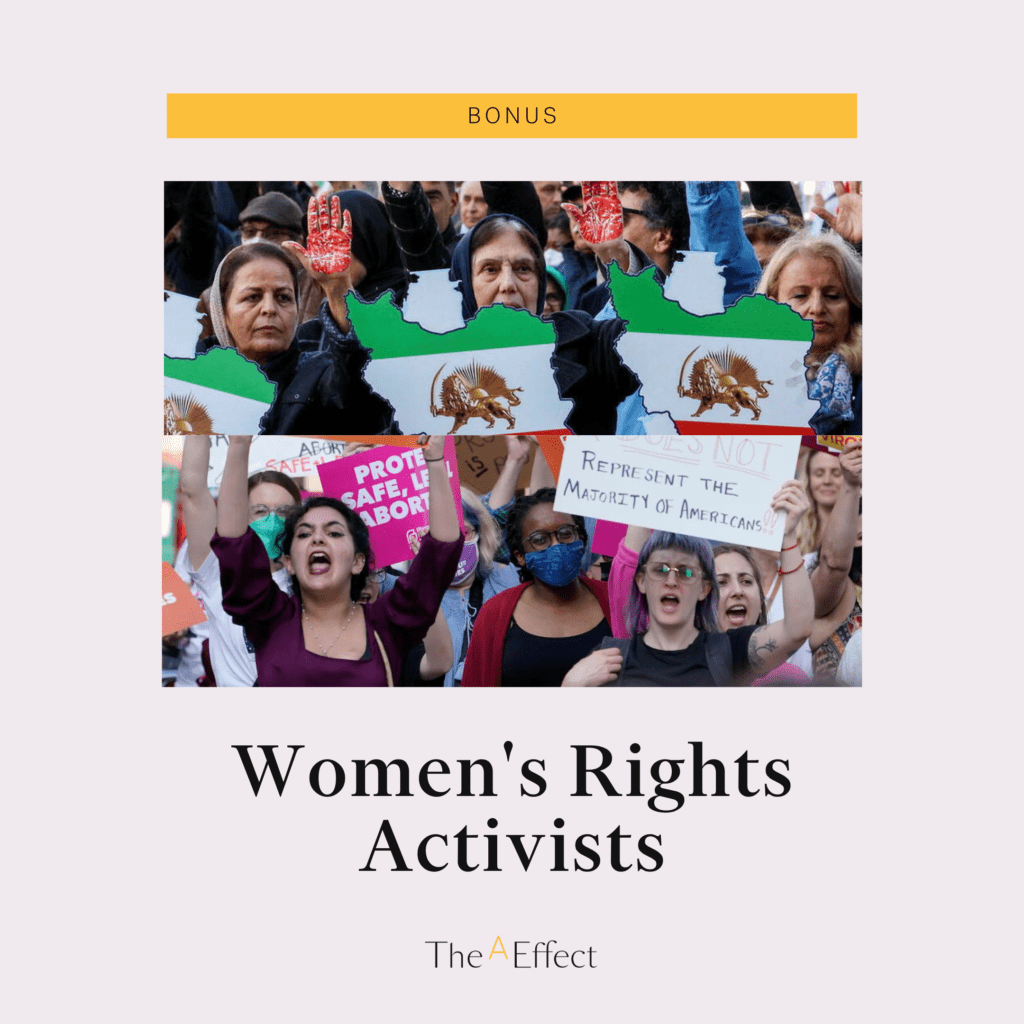 Viviane Lalande: the anything-but-boring popular science writer par excellence.

A popular science writer second to none, Viviane Lalande is a crowd-pleaser on YouTube and elsewhere. A doctor in mechanical engineering, communicator, trainer, teacher, author, columnist, and creator of the YouTube channel Scilabus, she helps us better understand the world around us.
And her work doesn't go unnoticed! Viviane Lalande won the Jean Perrin prize for sciene communication in 2021, and the excellence prize from the Belfort-Montbéliard University of Technology (UTBM) in 2022. From a cat's purr to the Tuareg's anti-heat secret, Viviane reveals the secrets of a whole range of phenomena!
Élisabeth Borne: for more equality in the French political landscape.

No, President Emmanuel Macron is not the only one governing the French Republic: there is also Élisabeth Borne, the second woman to become Prime Minister in France. 
She's controversial and known for her sharp governance (she often pushes bills through the French parliament without a vote). An engineer and senior civil servant, Ms. Borne said: "We must act faster and stronger" in the face of the "climate and ecological challenge" and dedicated her appointment to all little girls, urging them to follow their dreams. Elisabeth Borne has been president of the Paris transport company and chief of staff for Socialist Ségolène Royal at the Ministry of Ecology.
Florence-Olivia et Marie-Emmanuelle Genesse: the signal that saves women.

The Sis are two Quebec sisters: Florence-Olivia and Marie-Emmanuelle Genesse, experts in feminism and criminal justice, and researchers in sexual and domestic violence. You'll find them on TikTok and Instagram, talking about women's rights, sexism, and consent.
Most importantly, they got the word out about the signal for help for female victims of violence – created by the Canadian Women's Foundation – that has gone viral on social media. It's been said that two women were saved thanks to this precious hand signal. 
Annie Ernaux: the woman with the unrestrained pen.
At the age of 82, French writer Annie Ernaux has been awarded the 2022 Nobel Prize for Literature. She becomes the 17th woman to win the award, and makes history by becoming the first French-born recipient. She has been rewarded for the courage of her autobiographical work and for her sensitivity to the customs of her time.
In her books, she tackles many issues, including abortion, and has become one of the world's leading feminist voices. She has also been criticized for her pared-down writing style and looked down upon by a predominantly male intellectual elite. By rejecting all these conventions, the author has indeed succeeded in leading her literary revolution.
Stéphanie Frappart: the very first woman to referee the World Cup.

The first woman in history to referee a FIFA World Cup match? France's Stéphanie Frappart, in 2022, in Qatar. And not a moment too soon! But this is not Stéphanie Frappart's first "first". Let's say she's been on a roll.
She was also the first woman referee in the French second division, in the men's Ligue 1, in the UEFA Super Cup, in the Champions League, and in the French Cup final… Stéphanie Frappart is undeniably paving the way for a myriad of other women who want to make a place for themselves in the world of football (or soccer in North America)!
Bonus: Women's Rights Activists Around the World.
2022 has been a difficult year for women's rights around the world. Today, more than ever, women are being challenged for their choices and for their rights. Although groups are not people, we must highlight the struggle of feminist activist groups around the world, particularly in the United States and Iran.
When Roe Vs. Wade was overturned in the United States, it rallied pro-choice groups to protect Americans' access to abortion. In Iran, the death of Mahsa Amini, a 22-year-old student, at the hands of the morality police sparked the ire of Iranians who took to the streets to denounce the violence of the Islamic party against women. We want to salute the courage of women and men who decide to fight for women's right to choose, to choose independently from a government what to do with their bodies.