11 Quotes from Women Who Own Their Ambition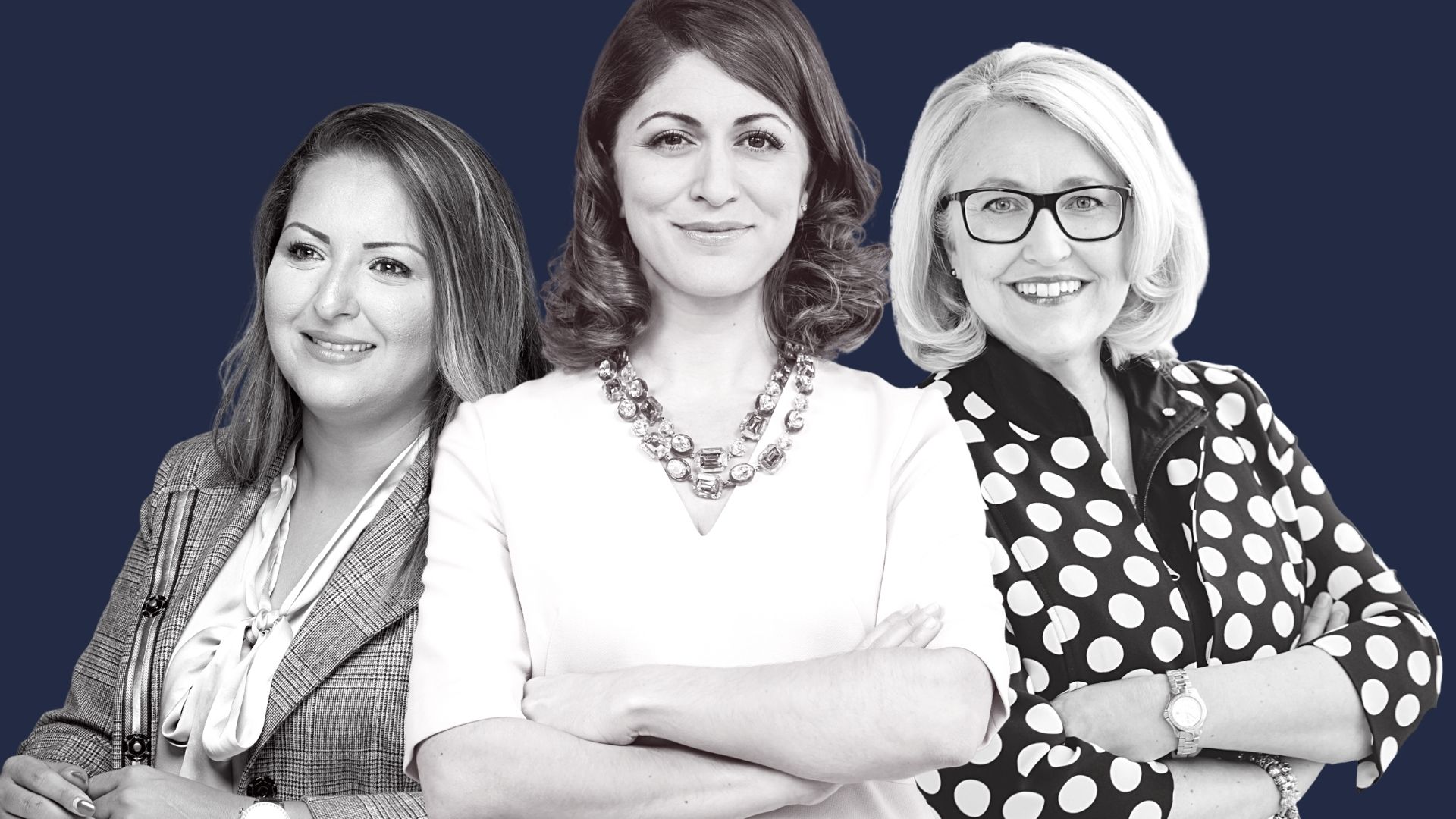 The word ambition resonates more with women today than it did just a few years ago. Despite how far we've come, we have the responsibility to embody it, to give it magnitude and colour by lending it strong voices.
Because ambition is complex, and since it doesn't express itself in the same way in all women, we've asked the leaders of our diverse programs to define it in their own words… Inspiring!
"Ambition is complex, it goes by many names, and has many faces. Ambition is the courage to live your life in your own way."
– Sophie Brochu, President and Chief Executive Officer, Hydro-Québec and leader of The A Effect Canada
"Being ambitious means projecting yourself forward, accepting to put yourself out of balance to create motion. There is no motion without imbalance."
– Anne Bioulac, Vice President and Head of Customer Data & Analytics at Frog, for Capgemini, and leader of The A Effect France
"Ambition is what dreams are made of. It's what makes us believe that we can be more, that we can be a better version of ourselves. And when ambition comes into play with ethics, big things happen. Things that benefit everyone, and that allow us to lift each other up together."
"Ambition starts in our roots. It grows by way of our differences and builds on our values. Ambition is wanting to change the world in our own way."
– Olga Farman, Managing Partner, Norton Rose Fulbright Québec and leader of The A Effect Canada
"Wanting to take charge of your life, to overcome obstacles and to make things happen around you. Ambition is a way to fulfill yourself, not a quest for power."
– Annick Guérard, President and Chief Executive Officer at Air Transat and leader of The A Effect Canada
"Ambition is believing in yourself with clarity and being adequately grounded to look ahead. It's daring to take risks, giving the best of yourself and owning your choices, your successes and your failures. Ambition means questioning your convictions in order to grow and show yourself who you are."
– Eglantine Jamet, Founding Partner at Artemia and leader of The A Effect Switzerland
"For me, ambition means having the courage to acknowledge my full potential and striving to achieve it."
– Benaaz Irani, Vice-President, Desjardins Agent Network, Desjardins and leader of The A Effect Canada
"Ambition means having the desire to dare; dare to have confidence in yourself, dare to differentiate yourself, to outdo yourself and assert yourself. Ambition involves giving up a position of comfort and allowing yourself to break the rules."
– Hajar El Haddaoui, Head of Swisscom Shops in Switzerland and leader of The Effect Switzerland
"For me, ambition is translating my values and courage into action, serving my professional objectives and those of my organization."
– Pauline D'Amboise, Secretary General and Vice-President, Governance and Sustainable Development at Desjardins Group, and leader of The A Effect Canada
"Ambition is a dream that requires courage and the best of oneself to attain it."
– Natalia Del Moral, General Manager North America, Yves Rocher, and leader of The A Effect Canada
"Aware of my strengths and my vulnerabilities, for me, ambition means always challenging myself, staying in motion."
– Marie-Huguette Cormier, Senior Vice-President, Human Resources and Communications, at Desjardins, and leader of The A Effect