The Business Case for Parity and Diversity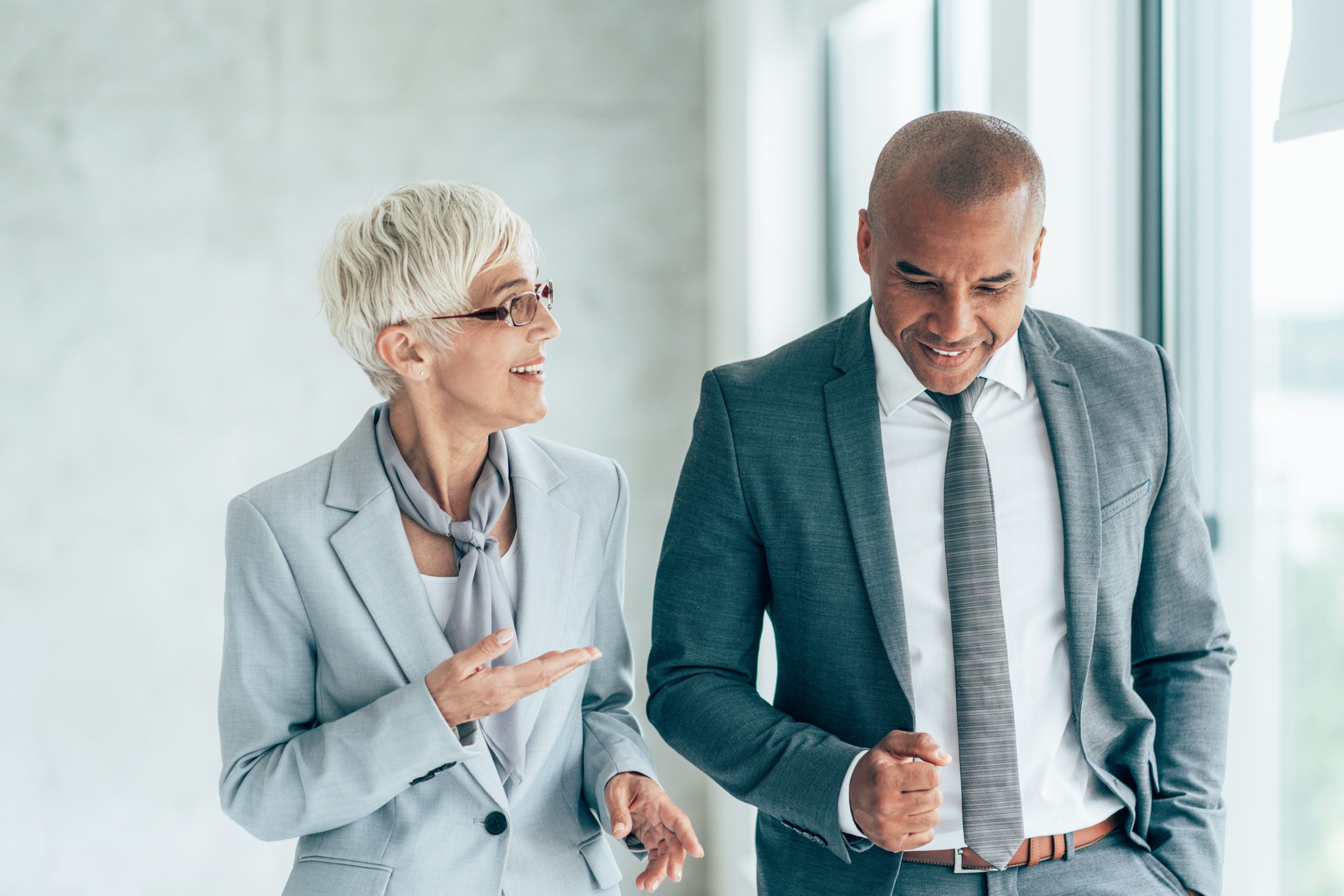 The research is clear.
Greater parity and diversity in the workplace generates added profitability and value for ambitious organizations. In Canada, by implementing key recruitment, retention and compensatory policies, we could add $150 billion to our country's incremental GDP in 2026–that's 6% higher than usual GDP growth forecasts for the next decade.
On the larger scale, by closing the gender gap, $12 trillion could be added to the global GDP by 2026. And if we take it one step further, gender-based discrimination is actually costing our organizations up $12 trillion globally.
Are you willing to leave all that money on the table?
The path to parity offers many solutions, but there are foundational orientations and statistics that can help guide your decision-making. Here are three numbers that will help you build a business case for more leadership diversity, more inclusive recruitment approaches, and more effective culture building.
At least 3 women on the board make a more profitable organization
Over 15 years ago, McKinsey's Women Matter reported that companies with at least three women on the board of directors were more likely to achieve higher scores on nine performance indicators. Furthermore, the stock portfolios of CAC40 companies led by women outperform companies led by their male counterparts by 40%.
And yet, women are still underrepresented at every level in the corporate pipeline. In Canada, there are only three women among the highest-paid CEOs and, according to the SBF 120 (the French stock market index that includes the CAC40), only three women lead top companies in France.
Qualified women candidates exist, but thanks to factors like the broken-rung on the corporate ladder, (unconsciously) biased recruitment criteria and a traditionally male organizational culture, those candidates are getting lost in the souffle. How can your organization encourage greater diversity at the leadership level?
Encourage mentorship in your teams so that promising female candidates are identified earlier, enabling them to rise at the same pace as their male counterparts. Rather than focus on past achievements, also evaluate the candidate's openness to new ideas, empathy and humility. Even if the final hire is a man, you will still benefit from a more human leader who can better connect emotionally with their teams.
67% of candidates want an employer that cares
When evaluating a future employee, 67% of female candidates look at whether it has positive role models similar to them, and 61% look at the diversity of the leadership team. If your company has not created a clear path for all qualified and ambitious individuals to advance, then candidates will look towards other organizations that have.
Greater diversity is no longer a nice-to-have—it's become imperative to the long-term health and sustainability of your recruitment pipeline. According to an influential report from PwC Canada, the most effective ways forward are ensuring the diversity of the interview panel, training recruitment professionals on more inclusive recruitment efforts and reviewing role descriptions to ensure more inclusive language.
Closing the pay gap, developing non-wage benefits and offering more flexible work are other ways, of course, but being transparent and open about these more inclusive practices will also attract and retain top female talent. "When salaries are accessible and transparent to all workers, women can more easily discern if they are underpaid compared to their male colleagues", and consequently, inspire them to negotiate more. It also further builds your recruitment brand.
60% of women leaders are committed to creating more ethical organizations
When it comes to ensuring our future, 60% of women leaders identify human capital and protecting the environment as top priorities. In fact, "countries with higher proportions of women in parliament are more likely to ratify international environmental treaties, to create protected areas, and to have stricter climate change policies. Countries where women enjoy greater social and political status have lower emissions and climate footprints."
We, across the planet, witnessed this firsthand during the COVID-19 epidemic. Research into gender and decision-making over the last three years discovered that, in government at national and even local levels, "women leaders are associated with fewer deaths and faster action. In companies, women leaders have proven more motivating and communicative during a period of fear and isolation."
Opening your organization to diversity at all levels can help you achieve a world-class culture that generates greater innovation, bigger revenues and happier, more satisfied employees. It's no longer a question of why, but rather, a question of how.