Allyship: The 6 Stages of Becoming a Workplace Ally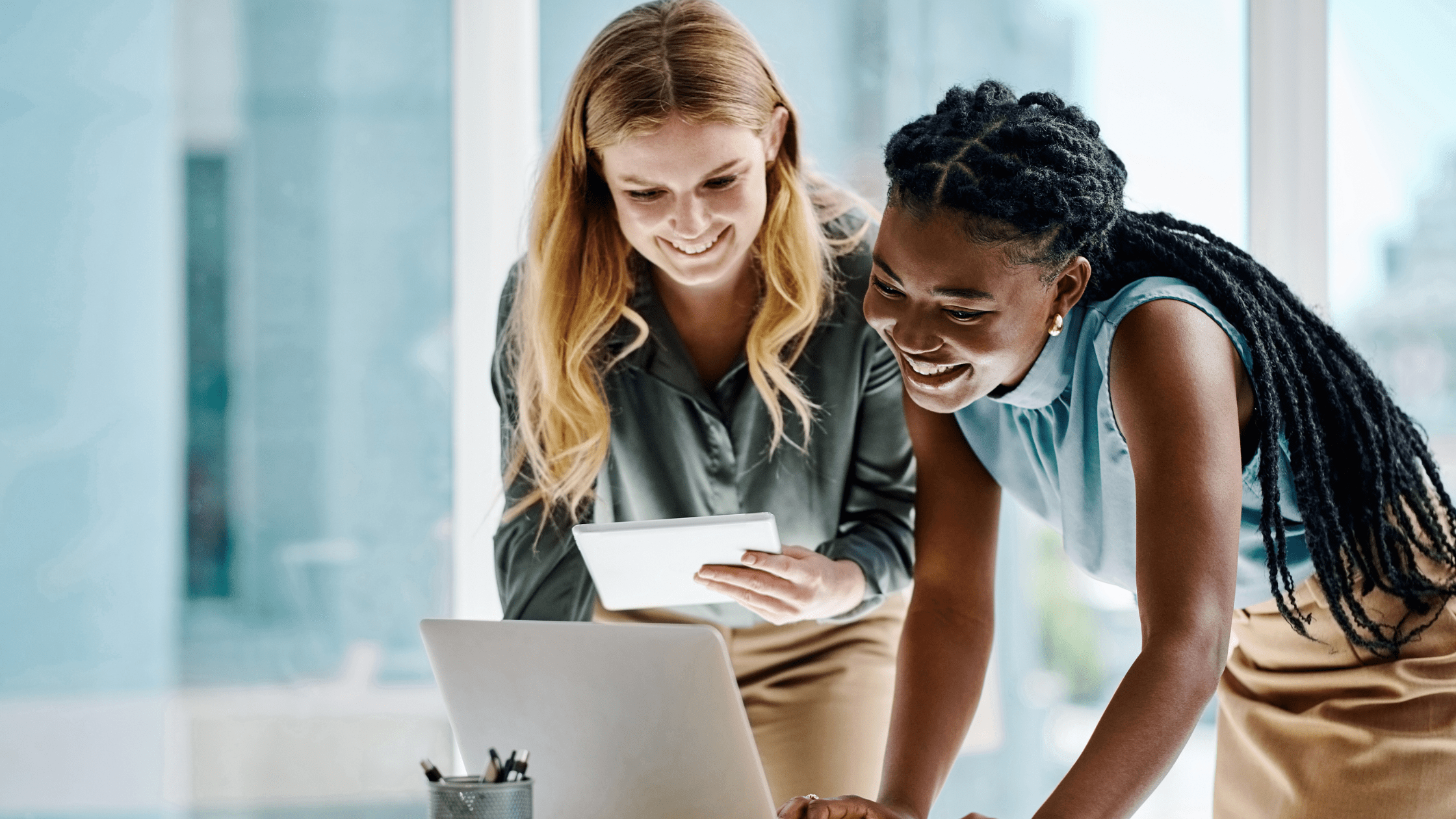 Are you looking to increase employee engagement and retention?
Then you're probably also interested in improving productivity, while also reducing employee stress and boosting their sense of belonging.
These are also, coincidentally, the results of fostering greater allyship in the workplace. Positive outcomes that everyone in the company feels–and not just women, racialized groups and other people likely to experience discrimination.
How does allyship generate such positive results? In the 2021 State of Allyship Report, the researchers at ChangeCatalyst described it thusly: "Having an ally can make or break someone's career … Allies can open doors to new opportunities, correct unfair practices and systems, intervene when people experience biases and microaggressions, reduce the impact of microaggressions and exclusion, and work together to create more diverse and inclusive workplaces."
The business case for encouraging allyship is well documented. For example, an international, multi-year study conducted by Sodexo surveyed over 50,000 professionals from 70 companies to see how greater allyship and diversity impacted performance. It turns out that companies with a female-to-male ratio of 40/60 at the management level saw an +8% increase in operating margins, as well as a +8% increase in employee retention and a +9% increase in client retention.
However, many are still confused about what being a good ally looks like. Workplace policies and programs are necessary, of course, but if the culture doesn't actively and consistently help your people understand what allyship looks like, it may look performative. Or even contribute to greater discrimination.
As Rachel Thomas, co-founder and CEO of LeanIn.Org explains it, "Changing the day-to-day experiences of people in the workplace means you have to change the culture. If you're going to change the culture, that means you need all employees at every level to activate and to be part of the solution."
How do we do that? ChangeCatalyst has drawn a map for us (and we will start with the assumption that you're not part of the 3% who actively deny the need for allyship).
Observers and Learners: the first steps to becoming an ally
The first two stages, Observers and Learners, need to collect information about the experiences and feelings of others. This comprises formal training, as well as opportunities to hear their colleagues' stories, personal research and inner work. The goal, at this point, is to understand your own privilege better, learn how to respect the needs of your peers and the importance of allyship in correcting the imbalance.
For example, in The A Effect's 2020 Léger study on female ambition, we discovered that 60% of women believe that men don't understand the challenges they face in the workplace. And yet, 70% of men believe that women have the same professional opportunities they do. How would those percentages shift if men learned more about the experiences of women colleagues?
After all, as Tohu Lawrence, vice president of strategic growth and engagement at Promundo states, "Being an ally of any kind isn't a static identity we can claim, it's an active, iterative process — a choice that we all must make every day and one that happens not just by doing what we think is best, but by listening, confirming someone's own needs and following that person's lead."
Allies and Advocates: Making the workplace a safe space
That iterative process truly comes into play with the third and fourth stages of allyship. Allies and Advocates require continued reinforcement to sustain (and occasionally re-orient) their positive actions.
As such, these groups are more active. Allies are beginning to take actions that reduce unintentional harm caused by bias and microaggressions. As they gain confidence, they become Advocates, who lead the change on a systemic level. That is, they use their influence to change policies, while also advocating for people (whether or not they are in the room) and standing up for what's right on a regular basis.
Consider the fact that underrepresented groups—including women, Black people, LGBTQIA+ and those with disabilities—are +1.5 times more likely to feel safe when they have an ally in the workplace. Also, a Deloitte study found that workplaces with allyship and diversity embedded in their culture tend to have employees who are 50% less likely to leave, 56% more engaged and 167% more likely to recommend their company to others.
Accomplices and Activists: When allyship becomes more than just showing up
The last two stages—Accomplices and Activists—are the ones who take the risks and maybe even make allyship their solo professional goal. But considerable good can be done with even the simplest of actions. Reading about code-switching. Actively mentoring someone in your organization. Inviting different people to help make decisions.
When ChangeCatalyst asked people what they wanted from allies, they found that "overwhelmingly people want allies to show trust in them, help boost their confidence, and mentor them." The first step is within your reach today!