Janet McFarland: Putting personal ambition to work for the collective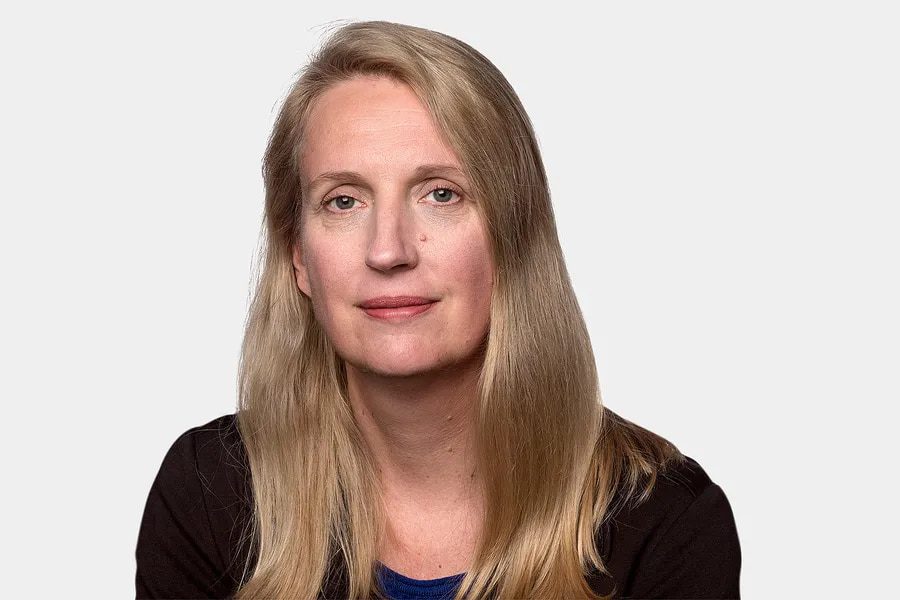 How did Janet McFarland secure her current role as a senior editor overseeing financial services coverage for The Globe and Mail's Report on Business? She asked.
"I'm not sure that everybody [reading] this would be completely thrilled that I'm saying that I got the job I wanted the first conversation I had, but I did," McFarland comments, in explaining how she approached her manager once her ambition was set. "He was like, 'you know, it's funny, I was actually thinking about you,' and I was really, 'You never said anything!'"
McFarland found the courage to ask because a friend of hers had successfully tried the same tactic. Many of us consider ambition to be a personal matter—a plan that we hatch internally, then nurture with determination, hard work and desire. However, as this story reminds us, ambition cannot yield results without a supportive community, opportunity, and good communication. This is especially true for women, whose ambitions are often levelled by societal expectations and a rosy belief that we will get recognized if we do the work.
According to McFarland, one decisive way to help women thrive at work is to talk. "In my 25 years at the Globe, no one had ever spoken to me before, saying, 'would you be interested in management?'" she continues. 
I would say, don't assume you know what somebody is, who somebody is or what they aspire to do based on what they've done before … A lot of the time, people's ambitions are very reasonable. It's usually very easy to help people if you actually ask and try.
– Janet McFarland, Senior editor at the Globe and Mail
McFarland is the first to admit that this was hard enough before the pandemic, when many women already struggled with networking and breaking the glass ceiling. The massive shift to working from home has been a setback for women, many of whom have been sidelined (out of sight, out of mind), lost momentum, or left the workplace entirely because of childcare needs. Although we don't yet know the long-term impacts of the pandemic on women's professional ambitions, it is more crucial than ever for organizations to do their utmost to retain and nurture female talent.
To accomplish this, news organizations must continue to report on the professional challenges we face and celebrate the victories of women in the workplace. For McFarland, when it comes to nurturing the ambitions of her own team, regardless of gender, her approach is refreshingly simple. "It's my ambition to have… a really harmonious team that is doing great work and is productive. It's not the same as 'I want a promotion, or 'I want more money'."
"There's a different tone to leadership in my personal experience when more women are involved. There's a different type of conversation, there's a different way people communicate."
– Janet McFarland, Senior editor at the Globe and Mail
When pressed to describe this different kind of communication, McFarland immediately replies, "Positivity. My ideal situation is for people to feel that they are realizing what they want to realize. I'm always trying to find a way to say 'yes'. I don't like the idea of shooting down people's ideas. I like the idea of, if that's what interests you, let's find a way to… do that. Let's find solutions."
Although this has been put under pressure with our new reality of working with two-dimensional colleagues only glimpsed through screens, McFarland has turned to some old-school technology to keep her beloved team motivated and focussed.
"I think the main thing that has really kept me going over the last few years is, frankly, the reporters I work with. I phone people, if I'm ever sort of [droopy] and nothing's happening, I force myself to phone… and inevitably, they're just such lovely, smart, interesting, lively people, all I have to do is start talking to somebody and I'm… buoyed by just listening to people chatting. They're… happy to hear somebody else on the phone, too. And so we're all sort of supporting each other in that way. It's not perfect, but it's worked well enough to get us through."
As it turns out, supporting the ambitions and aspirations of the collective, also has the magical effect of boosting our own selves.