Female Solidarity: It's Career Enhancing!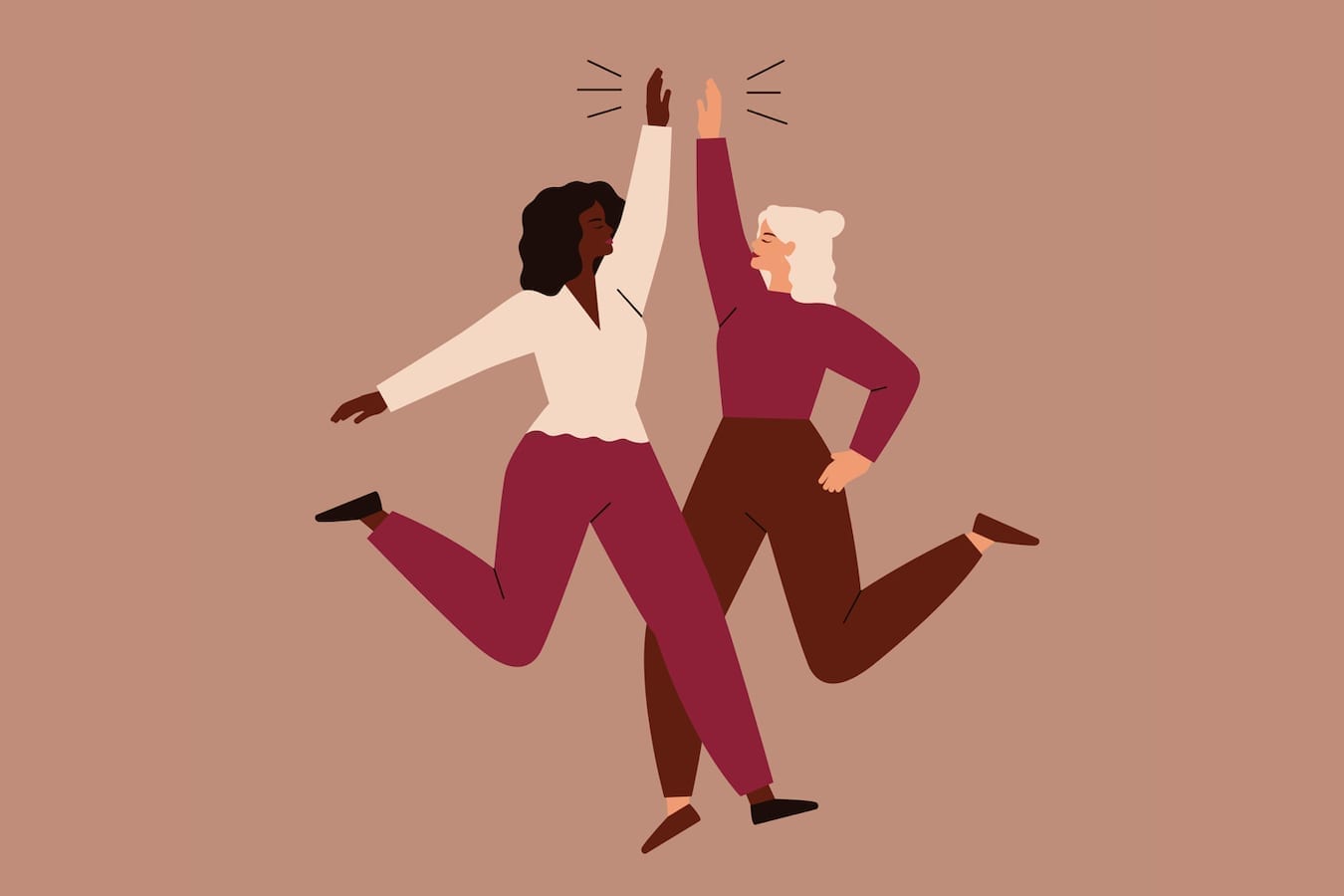 Female solidarity seems to be in full swing at the moment! An antidote to oppression, it's showing up loud and clear in the public sphere and is organizing effectively on social networks. Women are swiftly joining forces to help each other and defend the causes they hold dear. 
What if this trend could be observed equally in the professional world? It's been proven that women benefit from helping each other in the workplace. So, ready for a girls' club?
Limited space at the top
If solidarity seems trickier between female colleagues, it's that climbing the ladder is (still to this day!) a more drawn-out process for women than for men. According to a report by McKinsey & Company, 38% of corporate executives are women, 62% are men.
The higher we go in the organisational chart, the more the space for women melts away like snow in the sun. Just one company in five (21%) is led by a woman. Worse still: women of colour are at the head of only 3% of companies.
The cherry on top? Women with the audacity to lend a hand to junior female colleagues are perceived as less productive, according to a study published in The Academy of Management Journal (2016). This situation pushes some to turn their backs on their colleagues rather than invest in mutual assistance and solidarity. Men are not forced to deal with this issue, making them 46% more likely than women to have a mentor or high-ranking ally.
Unfortunately, it's no surprise to see some ambitious women elbowing their way up…
Surround yourself with women: success guaranteed!
Take heart! Despite all these barriers, a wind of change is blowing. According to a survey conducted by Berlin Cameron and Ellevate Networks, up to 79% of female respondents maintain that women are helping each other more than ever.
Interesting fact: professional women with guidance from a tight knit female-dominant circle have more success getting established. This is what is shown by a study published in Proceedings of the National Academy of Sciences. Such women, more than those surrounded by men, have a greater tendency of holding executive positions and obtaining higher salaries.
"Above all, we should never forget that if we can now raise the question of female leadership in professional circles, it's because women before us have shown solidarity and contributed to their sisters' entry into the labour market", points out Mélissa Blais, professor in the Department of Social Sciences of the Université du Québec en Outaouais.
The time has come for more acts of solidarity! To foster our own success, but also to improve conditions for all women.
6 acts of solidarity to rise up
1. Organize lunches with female coworkers
Within a single company, plan meetings (in person or online) to discuss concerns, issues, and successes, great and small.
2. Amplify women's voices
When Barack Obama was in the White House, his female advisors, who were struggling to be heard at meetings, successfully adopted a strategy called "amplification". When one woman shared an idea, another would repeat it and add more weight by returning credit to the first.
3. Provide mentorship between women
Don't hesitate to join mentorship programs as a mentor or mentee, or to participate informally if the opportunity presents itself.
4. Celebrate successes
When a female colleague experiences success, it should be highlighted and talked about. "We do this often in academic circles", observes Professor Mélissa Blais, yet this practice disappears in the professional world. And yet, we'd have everything to gain from it!
5. Join multiple networks
Conversing with women in our own circles is a good thing. Connecting with women from different backgrounds is even better. Joining networks should be a function of our interests, values, and lived experiences.
6. Take one action per day
This leitmotiv comes from Isabelle Hudon! Her advice? Insist on having female candidates at every level, avoid assigning stereotypical tasks to female colleagues, offer women prime spots at meetings, and stop believing that a woman will turn down a promotion because she has children.