Can Men Be Good Role Models for Women?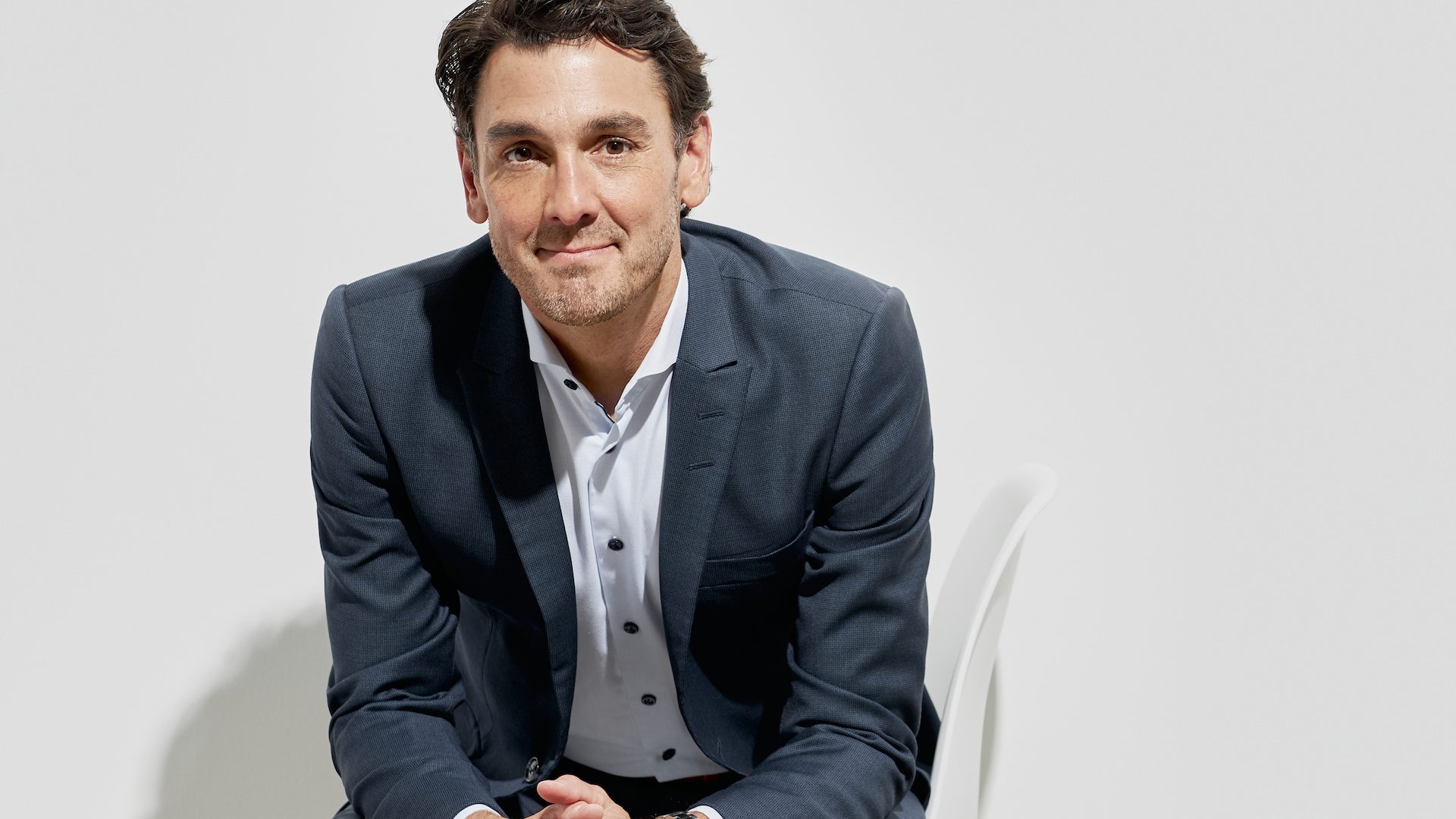 As a matter of equity and social justice, female talent is indeed a concrete way of responding to the current labour shortage, in addition to promoting diversity, boosting teams' creativity, and increasing companies' profitability. But for women to contribute at every level, we need to make more room… for women! A veritable virtuous circle, one of the keys to diversity resides in representativeness: to advance, women must envision themselves in influential roles, as held by women. But can't the many men who head organizations also inspire ambitious women? What role should they play in the ascent of female talents in their teams? Some thoughts from coach Helen Antoniou and from Martin Imbleau, CEO of the Montreal Port Authority and leader at The A Effect.
Role models: is there a woman who inspires you?
A 2015 study by auditing firm PwC points to the importance of role models within organizations, leadership models that women can identify with when they want to achieve their professional goals. Indeed, 67% of women highlight the influence of representativeness when they have to make a decision about accepting a job, a percentage that climbs to 76% in the case of young women starting their careers.
Helen Antoniou, lawyer, author, leadership coach, tells us that she herself, throughout her career, has drawn inspiration from female role models, whether to overcome doubts or to advance toward new challenges. After many years in big companies, she decided, in her forties, to go out on her own. "At first, I had a hard time getting my bearings and defining myself in my new role. It's thanks to an experienced consultant, who shared her journey and vision with me, that I managed to establish myself. Her perspective as a role model really helped me."
In fact, the principle is simple and oh so human: seeing is believing! Believing that ambition and true fulfilment are possible. For all the women who must still pave the way in conservative circles, or whose dream work environments are still male-dominated – like the sciences, business, politics, or technology, it can be difficult to project themselves ahead with nothing to grasp onto in terms of what's possible. Studies show that female role models allow women to deploy their ambition more broadly and with more self-assurance and confidence. Male role models, inspiring as they may be, don't have this impact on women. So, if they can't support women as role models, how can the many men who head organizations position themselves to support female ambition?
Combining inspiration with action
Men's role in all this? As countless studies on the topic have also shown, Helen Antoniou considers that even though she finds some men very inspiring, female role models need to be greater in number and visibility: they are needed, essential, indispensable. Even so, men remain and should be mighty allies who contribute to women's development: by promoting diversity, increasing their professional circle's awareness of unconscious bias and, in short, dismantling the obstacles blocking the paths of ambitious women.
A lifelong feminist, Martin Imbleau, CEO of the Montreal Port Authority, still clearly remembers the words spoken by Lise Payette back when he was barely 12 years old. "She had just been named Quebec's Minister for the Status of Women for the Parti Québécois, and she said that women would be better served when a man was leading the ministry! Because then men would truly understand the magnitude of the task." Her words had a profound impact on this lawyer with a wealth of experience in human rights and social justice, and he's been convinced ever since that beyond good intentions, action must be concrete and constant. When he took over the reins of the Port of Montreal from Sylvie Vachon, he appointed two women to key roles on the management team. "What's surprising is that these two women with such great potential had never expressed a desire for a vice-presidency. When I sought them out, they both confessed their interest to me, but neither thought they had all the skills. Yet they demonstrated their exceptional value to our organization." Knowing that women are already under-represented in most organizations, mainly in high-level positions, these two nominations send a clear message.
In addition to these supportive actions, this unconditional ally of ambitious women takes every opportunity to increase awareness. "I'm a pain," he quips. "I often loop back to the topic of diversity and inclusion with little comments that make you think. Recently, I attended a few meetings with people from the maritime industry, where there wasn't a single woman. So, as a joke, from the outset, I said: "Hey! There are only men here! How did this happen?" The first time, they seemed to wonder why I was bringing it up. But after a few repetitions, it made them think, and they ended up saying: "it's true… an effort needs to be made."
Taking a clear stance in favour of inclusion
"Choosing is sacrificing," Martin Imbleau says thoughtfully. "There's a chance that deciding to deliberately increase female representation in an organization will generate feelings of exclusion," he explains. But, he believes the best way to defuse these kinds of reactions, the ones, for example, where certain men will be frustrated about losing a promotion to a woman, is to clearly explain the decision, to provide context.
A company's desire to move towards diversity must be made clear, so everyone understands and realizes that female talent benefits everyone.

– Martin Imbleau, CEO of the Montreal Port Authority
What's more, the Port of Montreal CEO suggests giving visibility to actions that support equity and diversity. "If we want to ensure coherence and acceptability, these actions should certainly not go unnoticed! For that matter, a McKinsey report published in 2020 goes in the same direction: one of the keys to successful diversity is a strong, coherent guideline linked to the company's strategic vision.
For his part, Martin Imbleau declares his charter of values from the outset when he arrives in a new environment. "I always start my meetings with new teams by saying that sexist jokes, racist behaviours, and any inappropriate conduct are completely out of place. Because it's part of my principles." Indeed, this feminist ally has an optimistic view of the world around him. "Whether we're talking about equal opportunity, promoting racialized people, or female ambition, society is changing for the better. It's true that the media shows us devastating events, but we have much more equality in 2021 than we did in 2001. There's a tendency to analyze our world based on this week's headlines, but it's important to keep things in perspective."
Inspired by the feminist Germaine Greer, a proponent of cooperation and inclusive openness, Martine Imbleau believes that it's talent development that should be emphasized. "Companies, in fact society as a whole, need women's talent, need everyone's talent! We've been ostracizing female talent for far too long. I'm still frequently dismayed to realize that this potential is being wasted, for lack of opportunities to advance that respond to the ambitions of exceptional people, of remarkable women."