6 Key People You Really Need in Your Network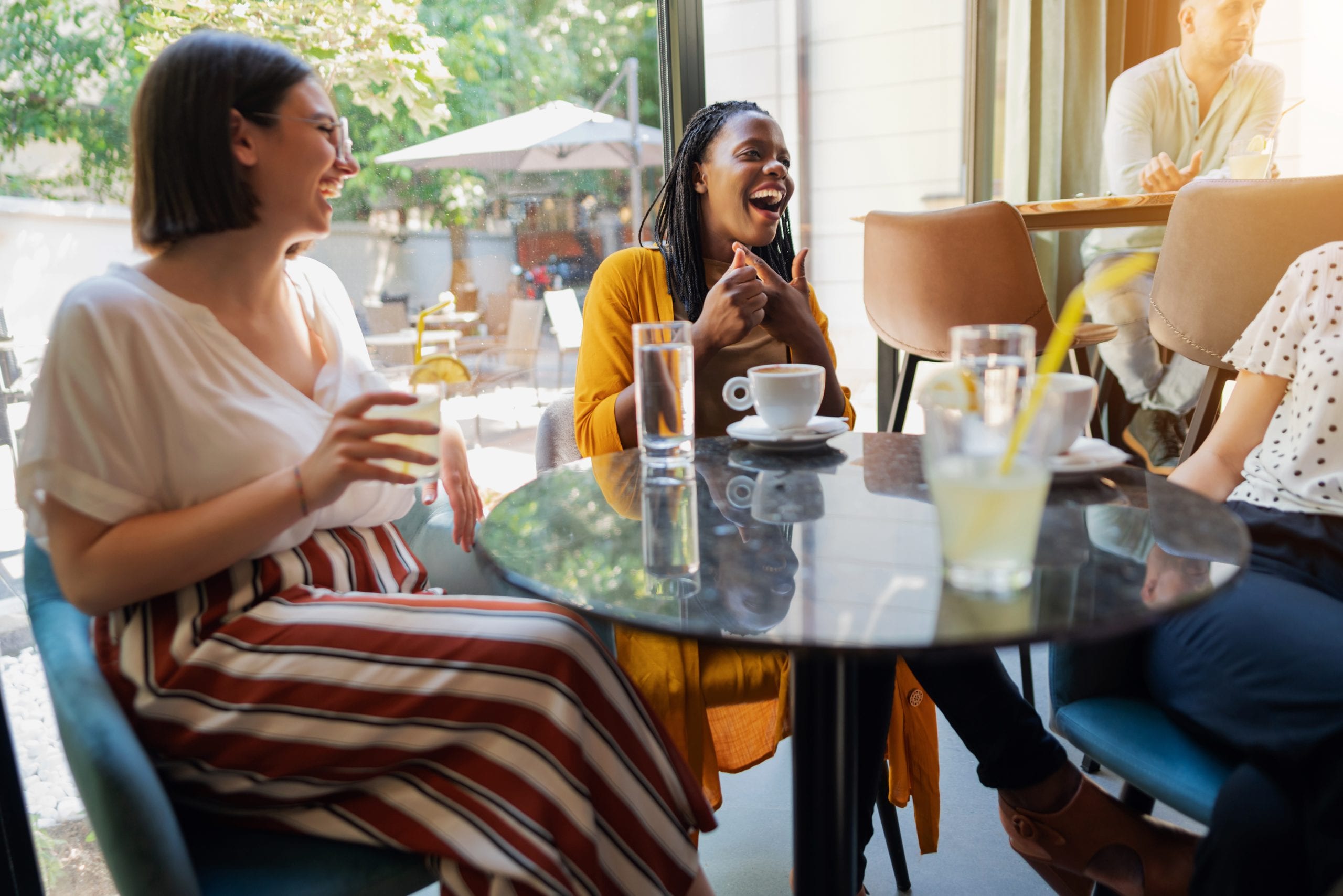 Being able to rely on a rich, stimulating network makes everything go more smoothly! The importance of surrounding ourselves with people of different ages, cultures, and backgrounds can never be overstated. Through our contact with them, we discover realities that escape us, uncover some of our unconscious biases, nuance our positions and opinions, expand our perspectives, and in the process, grow our network.
Participants in The A Effect have the good fortune of being fully aware of this: the diverse relationships they develop during the training journey bring them the creative solutions and support they need to work through issues they face. "We help each other, call each other, and think together about shared challenges," explains Maïté Cassin, a graduate of the Ambition Challenge.
How's your network? We've identified six critical people that every ambitious woman should have in her circle of allies. Are they in yours?
1. The Accomplice, to keep your goals on track
You have a lot in common because you're at the same stage in your career. You might not do the same job, but the challenges you encounter are similar. Together, you can analyze them and find solutions. You're both ambitious, and you walk side by side on the steep path of professional development.
The Accomplice is the perfect person to keep your goals on track. You know you can count on mutual, unwavering support for making your ambitions a reality!
2. The Sage, she guides and inspires you
Thanks to her vast experience and knowledge, you can count on her for a deeper understanding of the professional world and its unspoken rules. You call her when you are dealing with a complex situation or have a tough decision to make, but also if you need to think about your future. The sage is deeply invested in your success and well-being, so she is generous with her advice and takes the time to share her own experiences and learnings with you.
The sage is the perfect person to be a mentor, formally or not. Ask her tonnes of questions to access her knowledge and her best anecdotes!
3. The Surprise, to debate and enrich the way you see things
Maybe you met her during a networking event, at the gym, or in a boardroom. At first glance, you have nothing in common; you aren't the same age and have different backgrounds. Professionally speaking, you travel in different circles; you're in finance, she's in artificial intelligence. Yet you both love discussing and discovering each other's realities. You often have different opinions, but you talk about them respectfully and openly.
The Surprise is the perfect person for debating your respective viewpoints and broadening your horizons. Tell her about a problem; she might see it very differently and offer you a fresh perspective on the situation.
4. The Super-Connector, everyone knows her, and she knows everyone
Her circle of allies seems limitless! Her work (or interests) leads her to meet many people in various fields. This generous, veteran networker understands the importance of giving – without expecting anything in return – to the growth of a network where success is shared and built upon. She's your way in, to circles of influence and unfamiliar milieus. 
The Super-Connector is the perfect person to introduce you to someone hard to access. If she doesn't know them, she'll use her contacts to achieve her goals. Don't hesitate to ask her for help. She loves playing matchmaker!
5. The Fan-Club President, your unconditional supporter
She might not be a contact on LinkedIn, but she has a substantial influence on your professional life. Maybe she's your best friend, your big sister, or even your grandma. Either way, she knows how to cheer you up in a flash by reminding you of your successes and flooding you with Beyoncé GIFs. She supports all your projects, bursts with pride for you, and is always on your side.
The Fan-Club President is the perfect person to pump you up! She boosts your confidence by calling to mind your long list of triumphs. She's also a pro at reminding you about the strengths and qualities you should bet on.
6. The Ally, your promotor
The Ally is in your in-house network. For her role to be meaningful, you must work for the same company. As someone influential and well-connected in the organization, she acts as a promotor, proactively supporting your professional development. She amplifies your contribution by helping your ideas; she defends your interests and speaks highly of you, even when you're not there. It's like having a super-powerful doppelganger!
The Ally is the perfect person to accelerate your career by introducing you to your organization's "right" people and supporting your initiatives. Being seen is good, but being endorsed by your ally is even better.
Next Steps?
Did the faces of certain people around you come to mind as you read this list? Be proactive and send them a note letting them know you thought of them. Why not suggest meeting for coffee to discuss your respective mandates and objectives?
Clearly communicating our ambition, projects, and challenges to our circle of allies is essential for circulating ideas, contacts, and resources amongst us!
Follow us on Facebook and LinkedIn, and subscribe to our newsletter for all of the latest contents