5 Arguments to Convince Your Boss to Pay For Our Program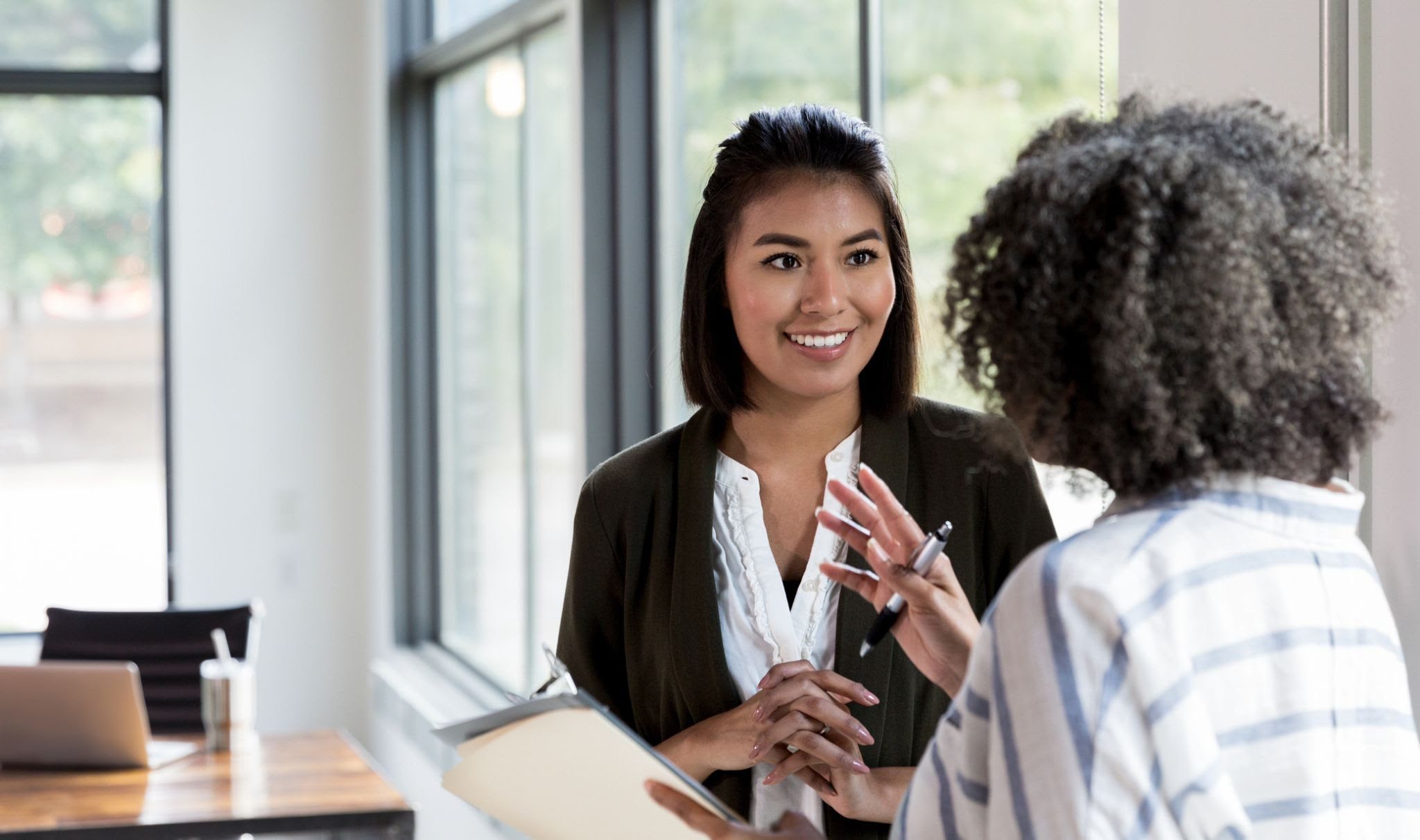 So, you've been following The A Effect for several years now? And a friend is bragging to you about all the progress she's made since she finished her training journey with our leaders? It's settled then: this year you won't let this opportunity pass you by!
The catch: you need a helping hand to convince your boss to pay for our program? We've thought of everything: solid arguments, plenty of information, and even a ready-made email to send them.
1. Take stock of your needs
First, ask yourself the right questions. Why do you want to participate in our program? Thinking this through will help you support your arguments with concrete examples. For instance, you could identify situations with which you are sometimes confronted and for which you need to be better equipped. Being well-prepared will make you more confident and convincing. 
In opting for this program, you'll have the privilege of meeting inspiring women and great leaders from Canada and Europe. Isabelle Hudon, President and CEO of the Development Bank of Canada and Co-Founder of The A Effect; Kathy Cunningham, Chief Financial Officer at The Globe And Mail; Nadia Theodore, Senior Vice-President, Global Government and Industry Relations, Maple Leaf Foods… Consult the complete list of our leaders, and feel free to do some name-dropping!
2. Explain how your organization will benefit
The advancement of women in business pays off! The greater presence of women at every level is synonymous with more creative, productive, and profitable organizations.
In this respect, The A Effect is an ally. Our programs help unlock employee potential, foster their retention within the company, and develop a leadership style that suits them. Point out to your boss that one year after completing the program, 95% of graduates are still applying what they learned, and 86% confirm having taken the initiative to lead a new project within their organization.
3. Emphasize the flexibility of the program
Your supervisor will undoubtedly wonder about the impact of the training on your working hours, and this is perfectly normal. To get the best results, you'll need to invest time. In general, this means one or two hours per week, which may vary depending on the events scheduled. Workshops (two or three, depending on the program) last an average of three hours each, while web conferences (two per program) last one hour. Please note that these events are recorded, so you can watch them at another time if you can't attend. In short: the training journey is designed to fit your reality.
4. Prepare the necessary documentation
You've piqued your employer's curiosity? Seize the opportunity! Show them the documents that will allow them to learn more about our different training journeys. After your discussion, share with them the corporate section of The A Effect website. Methodology, goals, outcomes, impact for companies, and even the testimonials of a few managers: it's all there.
5. Encourage your boss to be part of a great movement!
Diversity and parity are at the heart of the social changes that are pushing organizations to rethink their ways of doing things. More and more leaders have understood this. We have trained thousands of ambitious women from over a hundred companies: National Bank of Canada, CGI, Deloitte, Desjardins, CDPQ, Hydro-Québec, PWC, Ivanhoe Cambridge, IBM, SAQ, Crédit Agricole d'Île-De-France… Does your employer, too, want to be part of the equation?
Take action and email your employer
You've got nothing to lose by asking. Here is a sample email that you could send to your boss, to lay the groundwork for a meeting that pays off.

Dear [name of your boss],
Registration is open for the Ambition Challenge and I'd like you to know that I hope to be a participant. It's a training program for ambitious women who want to develop their potential and strengthen their leadership within their organization. The program begins on March 12, 2023. 
I see in this a unique opportunity to represent our organization and access the advice of top leaders from Quebec, France, and Switzerland as part of an enriching and friendly international experience.
Over the past five years, more than 3,000 professional women and managers have graduated from The A Effect. This would be an opportunity for me to grow and contribute to the success of our company.
Would it be possible to arrange a meeting to give you the details in person and explain the many benefits this program offers for women and companies?
Thank you for your consideration.
[Signature]
Does talking to your boss about your ambitions and aspirations push you out of your comfort zone? Remember that these discussions are crucial for anyone who wants to take control of their professional destiny and increase their chances of building a career that reflects who they are. Don't hold back, take the lead!


Follow us on Facebook and LinkedIn, and subscribe to our newsletter for all of the latest contents.