4 ways to be mindful – even from home!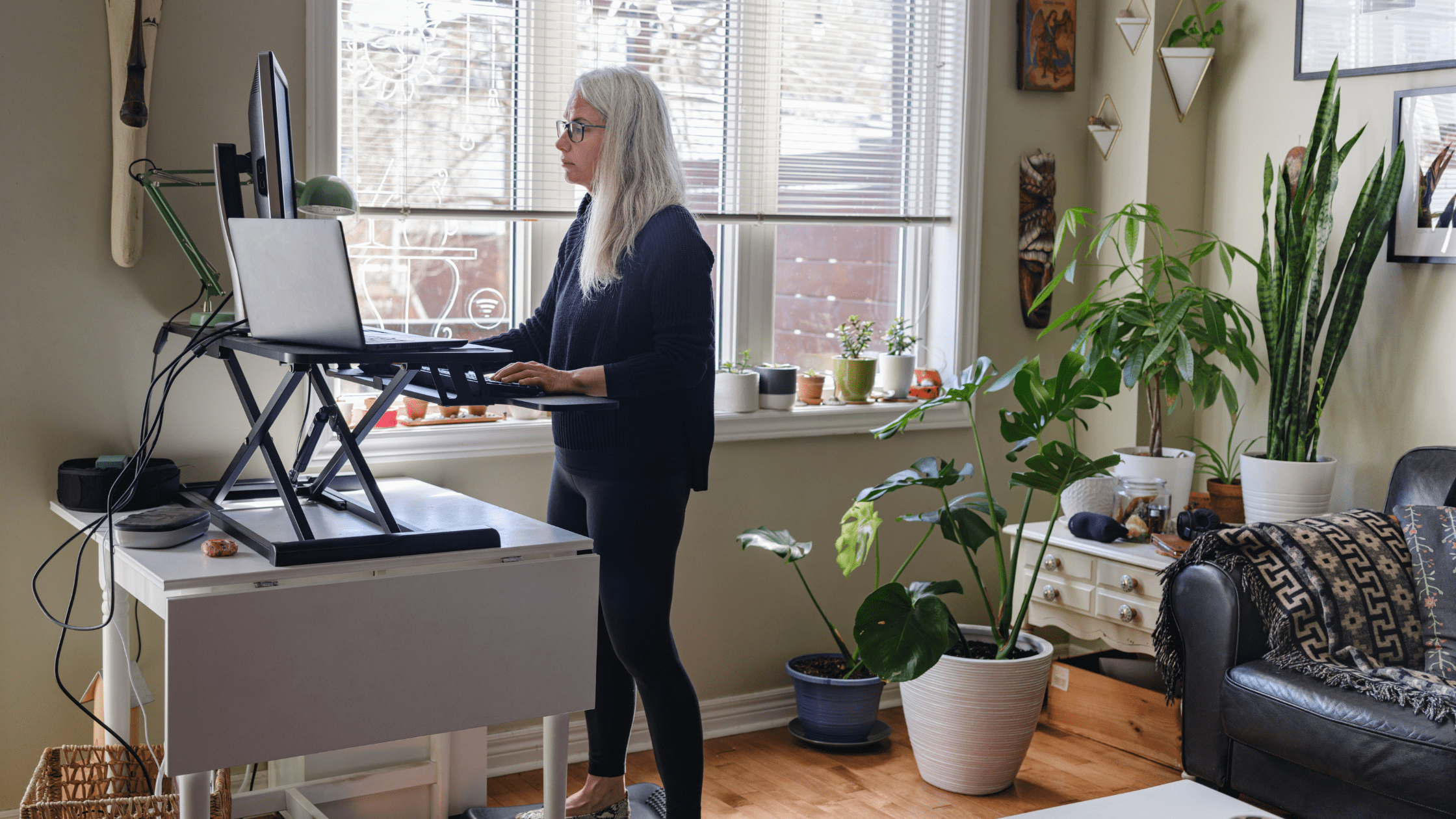 Does the saying "out of sight, out of mind" apply to remote working? Perhaps you find staying engaged, present, and focussed at a distance, in a two-piece suit, more demanding than a marathon… It's true, we're going back to the office more and more, but remote work is still very much a part of our reality.
How do we stay tuned in and truly present from home, while avoiding a drop in motivation, productivity, and creativity?
How do we handle it when the house is brimming with chores, the dog is barking in the living room, and the neighbour is making a racket, or it's impossible to resist social media… for the 10th time that day?
It's no easy task, but despite the distractions, it's certainly possible to maintain your presence, even at a distance! Here are 5 solutions to help you.
1. Create rituals
To motivate yourself and maintain your presence, reward yourself by creating rituals that bring you a little pleasure. Light a candle, use a scented pencil – yes! – or take the time to find THE playlist your ears will love. Any excuse to promote concentration. 
There's nothing quite like knowing your own patterns when it comes to organizing your schedule. For example, if your creativity appears in the morning and vanishes at lunchtime, prioritize administrative tasks in the afternoon; it's all about self-observation.
2. Take advantage of the benefits only remote work can offer
There are many benefits to working from home. Cooking renews your brain cells? Make your favourite salad for lunch. A shower boosts your creativity? Take one in the middle of the day, for a brain reset. Lacking focus? Go out for a walk in a nearby park. Anything is possible.
When you feel like cocooning, there's nothing to stop you from opting for home attire; according to one study, it could even increase productivity. 
3. Play at "pretend like"… we're at the office
Some of us are more motivated when there's a clear separation between our personal and professional lives. It makes it impossible to work in leisurewear. Rather, we'll take the time to get ready and be "dressed", to cultivate our professional mindset.
And why not keep the same pace as you do at the office? Let yourself have coffee breaks and take a minute to chat (or laugh!) with your colleagues just like you normally would. Because maintaining presence also means avoiding loneliness; lonely employees take twice as many sick days and don't perform as effectively.
4. Self-regulate (and close those 1001 tabs)
Screen fatigue and Zoom fatigue are real. How can we protect ourselves? Self-regulation. By self-regulating, an employee might strive to take breaks, opt for a phone call, turn down yet another virtual meeting, or take notes with pen and paper. That said, doing this requires a certain amount of attention and awareness.
Another way to stay focussed and present is to voluntarily block your emails and certain sites, for certain periods of time, with tools like BlockSite or Cold Turkey. 
If you have a plethora of tabs open on your computer, open a completely new window to dedicate to the current project (or Zoom), and leave your cell phone in the other room. This is one way to help bolster your focus and active listening.
So, is "out of sight, out of mind" true for remote working? Not necessarily, if you give yourself the means, and if you manage to take advantage of the benefits of working from home. Still not feeling present? Who knows, maybe you're in search of meaning at work!