100 Days to Dream Big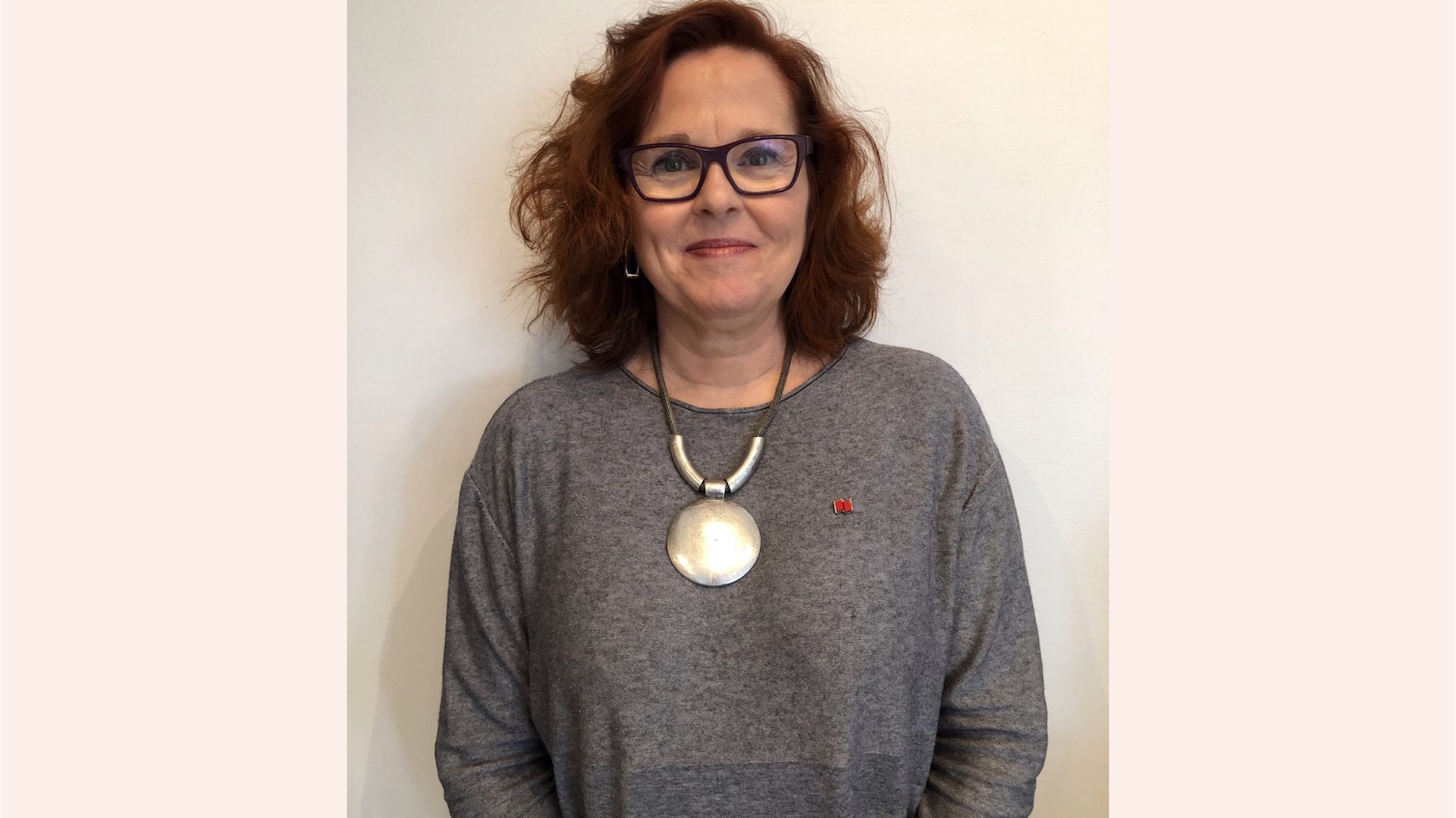 If Nathalie La Rochelle seeks out challenges, it's primarily because she loves rising to them! A creative coordinator, she's an HEC Montréal graduate and a leader who brings an ambitious and passionate approach to the projects she tackles.
At the height of the pandemic, Nathalie reflected on the future of local entrepreneurs. How could she go beyond her good intentions and actually help them? Her answer? Create a forward-looking initiative within the National Bank itself, where she's Chief Advisor of Human Resources.
The National Bank Showcase combines both by giving entrepreneurial clients the chance to promote their products and services to the Bank's 20,000 employees.
"For me," she continues, "The National Bank Showcase has a positive impact on the lives of clients, employees and our community. It's also an occasion to distinguish ourselves from our competitors and reinforce our employees' sense of belonging. I'm very proud of it."
The A Effect, the Ally to Her Success
A seventh-cohort graduate of the Défi 100 jours, the French counterpart of The Ambition Challenge, Nathalie makes a direct connection between what she learned during her Défi 100 jours journey and her capacity to rally her colleagues and superiors around a common project. "I dared to fulfill myself, take risks and get out of my comfort zone; I strengthened my influence and my internal network," affirms Nathalie, who isn't deterred by challenges.
To All the Women Who Want to Follow in Her Footsteps
Even for such a virtuous initiative, there was no shortage of obstacles! To women who, like her, want to embody their company's mission, she urges that they make certain to have the necessary support. "My first challenge was to convince them, to negotiate profitable conditions, but also to produce a prototype of a small, multidisciplinary team, with a minimal budget, and the promise not to develop IT further." And that was just the ticket! Once she got the much-anticipated "yes," this human resources partner found herself at the head of a marketing campaign as big as the Bank itself.
The multidisciplinary background she acquired at the NBC and over the course of a diverse career has taken her to Japan, France, and the United States. It has allowed her to rise to this new challenge with confidence and to surround herself with the best: a team built amid the pandemic, who didn't know each other, working remotely and originating from three business sectors. As she puts it, "a team tried by fire"!
A Significant Achievement at the Heart of the NBC
Because she knew how to implement her idea and inspire the people around her, Nathalie was assigned a key task from the Diversity and Inclusion team, which would no doubt lead to new intrapreneurial initiatives. The executives enjoyed watching her grow. Sophie Légaré, Vice President of Human Resources, had this to say about Nathalie:
Q&A: Lightning Round
Nathalie's energic DNA
Go-to song to boost her ambition: Lose Yourself, by Eminem
Dream mentor: Michelle Obama, who makes me want to soar.
Definition of "ambition": Ambition means using our strengths and talents to succeed. Having positive ambition pushes us to achieve goals that are a good fit with our lives and that are in harmony with our values.
Advice to women who hesitate to join The A Effect: Do it for yourself! Make the most of all the advice and tools, but also the participants you meet. It's a great network! Invest in yourself and your ambition. Go for it!