Our Graduates Talk About Success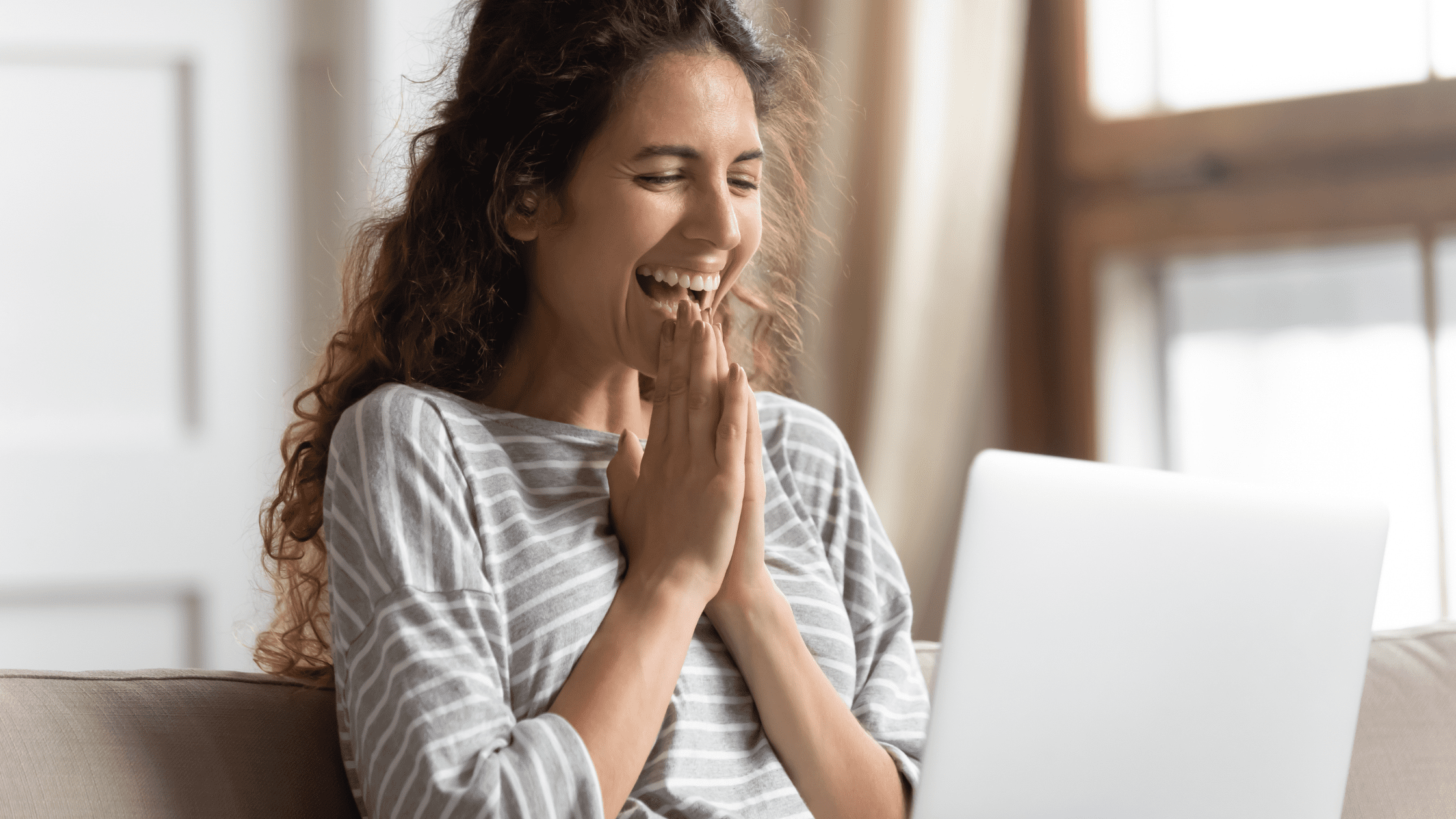 How do you define success? Is it related to your professional or personal life? According to our joint study with the Globe and Mail, 68% of very ambitious women say that peer validation is extremely important to them in defining their success. Yet, being proud of your accomplishments should be something that only matters to you! We asked our graduates how they define success. Here are their answers.
Meire Santos, Software Asset et Vendor Manager, Solvay
Her definition of success
Being able to experiment throughout a project, while sharing with others. Learning new skills in addition to reaching the target goals and contributing to the evolution of other team members.
She celebrates her successes with…
Her family, because they are part of it!
A piece of advice to women about their vision of success…
Being ambitious is not a negative thing. Respect your values and others by being honest and don't be afraid to aim high!
Virginie Verla, Health Business Manager, Crédit Agricole d'Ile de France – Banking and Insurance
Her definition of success
Success is the achievement of an individual or collective accomplishment that brings satisfaction and consideration to the company to which they are committed.
She celebrates her successes with…
With her colleagues, and her managers. She also shares her successes with her family, especially her daughters, to show them that hard work is always rewarded.
A piece of advice to women about their vision of success…
Success is the fruit of our investment, our commitment and our will to succeed. We must believe in it and dare to go out and get it!
Zarah Issany, Coach et conférencière formatrice
Her definition of success
For a long time, Zarah Issany believed that success was defined by physical assets. Then, she slowed down "I began to contemplate the human in all its glory, to help it develop and shine in its career and life. Since then, my definition of success has evolved."
For the Coach, success is having the great joy of witnessing the growth of the people she guides. "It's having the chance to see a spark of hope in their eyes, a smirk that says, 'I can do this.'"
She celebrates her successes with…
With the people she loves; family, friends and mentors who help her realize how far she has come. She attests to slowing down to feel her success from the inside, to realize it, to vibrate it and to feel it. Often, the power of success is exponential for her. "It gives me more courage, intuition, and strength to move forward and to light up hearts."
A piece of advice to women about their vision of success…
The important thing is the journey to becoming successful. Enjoy it, take it from the inside (heart) to the outside (actions). Share it and welcome what is in front of you with lightheartedness. You've arrived, you're enough, you are where you are and that's perfect…until the next inspiration.
Nathalie Picard, Founder, Cartier Miller 
Her definition of success
She sees success as the progress and achievement of smaller and larger projects, uniting different sides of an individual. These projects will lead to a sense of accomplishment and most importantly, to happiness.
She celebrates her successes with…
At the beginning of her career, she was often told to celebrate the good things, but she quickly moved on to the next thing.  Now, she takes the time to pause and to thank the people who have supported her and contributed to her successes. "A show, a dinner, something that will bring us together and be fun!"
A piece of advice for women in relation to their vision of success…
Take the time to recognize it, so that the success we name is the success we really want for ourselves.