Mari McClure: Taking that leap of faith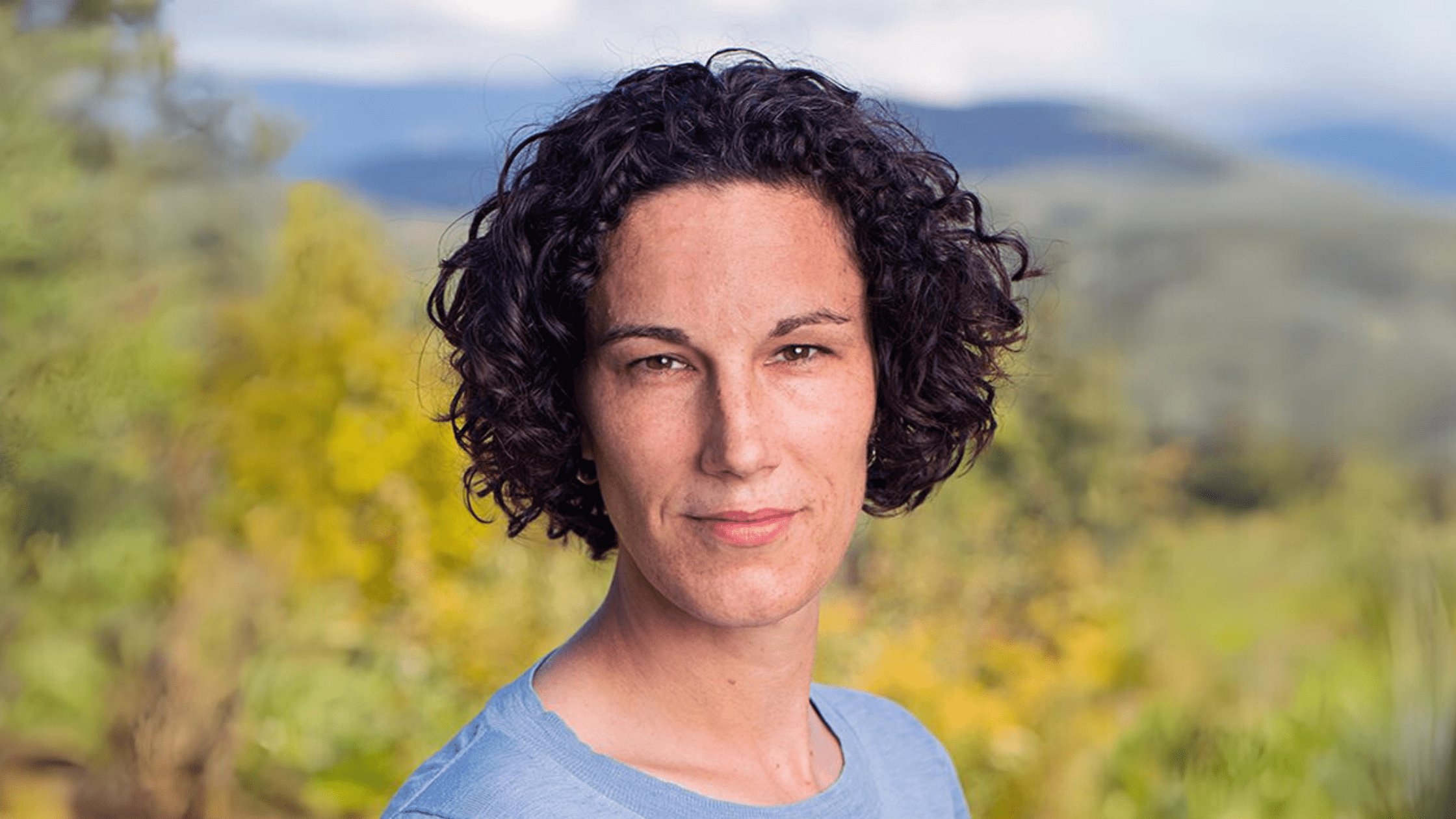 When you read about Mari McClure growing up, so many aspects of her current leadership style were already there. From a young age, the CEO and President of  Green Mountain Power was modest and hard-working, always supporting others and actively contributing to her team's success.
When The A Effect asked her about what life experiences had fed this mindset, she noted three pivotal moments that expanded her knowledge and raised her self-awareness.
Playing basketball
Mari McClure began playing basketball at the age of three, and continued to play through high school and college. She even worked as an assistant coach before starting her law degree at the University of Buffalo. We know all the usual sports analogies when talking about business, but McClure drew a particularly unique lesson from all those years on the court.
"When you play on a team, whether it's within an organization or sport, it's really important that you know your individuality within that team," she said during her interview with The A Effect.
Much like a basketball player learns individual skills in order to contribute to the team's success, so must an individual leader continue to learn in order to meet the evolving needs of their team, organization and industry.
As the individual leading one of North America's most innovative companies, McClure knows what her role of "coach" entails. That is, putting people in positions to be successful, and then getting out of their way. McClure explains, "[Coaches] set plays, they come up with strategies, they motivate their team, but then they're not on the court. The most successful teams are ones where on the court, you've got extensions of your coach."
Taking that first job in Vermont
McClure initially thought she would be an athletic director, but when the reality of student loans hit, she realized that maybe a law career would be beneficial, at least for a few years. Her first job was with Downs Rachlin Martin in Vermont. A very gutsy move, considering that she didn't know a soul in Vermont. But the whole experience confirmed her belief that if you trust life, it always takes you exactly where you need to go.
Just don't call it confidence! McClure, who suffered from imposter syndrome in her youth, claims not to know the meaning of confidence–but she does know about bravery. The Vermont decision was a truly big test of McClure's belief that we can't be wedded to the outcome and that we must act regardless of the unknowns. "It isn't about being ready, it's about being brave," she asserts. "It's about learning to trust your future self to deal with it."
And this is coming from someone who is, of her own admission, wired to be a negative thinker! How did she overcome her negative self-loops as she faced a new life challenge? "A sports psychologist once told me that… you can't control your thoughts, instead you have to be intentional," McClure explains. "Let yourself think the negative thoughts and then purposefully add a positive one. Be you, but then add a visual of you making it."
Green Mountain Power, a new leap of faith
Before becoming CEO and President of Green Mountain Power, Mari McClure worked in almost every department, from legal to HR. When the top role became available, McClure initially balked–she didn't feel comfortable moving into the "head coach" role. But since she had always been taught to take the opportunities given to you, she said yes.
Life, once again, placed her exactly where she was meant to be.
Asked to describe McClure's management style, one colleague stated, "She works to bring out the best in her senior leadership team. She lets them do their thing and work towards goals. She doesn't appear to be micromanaging them. She's a good communicator. She does not dominate. She tells you what the goals are, what the plan is and then people go and execute them."
McClure remains humble, despite the accolades both she and Green Mountain Power have accumulated since she took the helm. As CEO, she continues to draw up plays and get players to commit to the strategy. She even calls a time-out when a redirect is needed in the state of play. Fans and players have been swapped for customers and communities, and championship trophies have been supplanted by innovative solutions. There's no court, but the approach–and results–remain the same.
In parting, McClure adds, "I am only ever comparing myself to myself. Focus on every single day getting yourself better and that's what leads to a better team outcome."