Which Qualities Make Women Leaders Inspiring?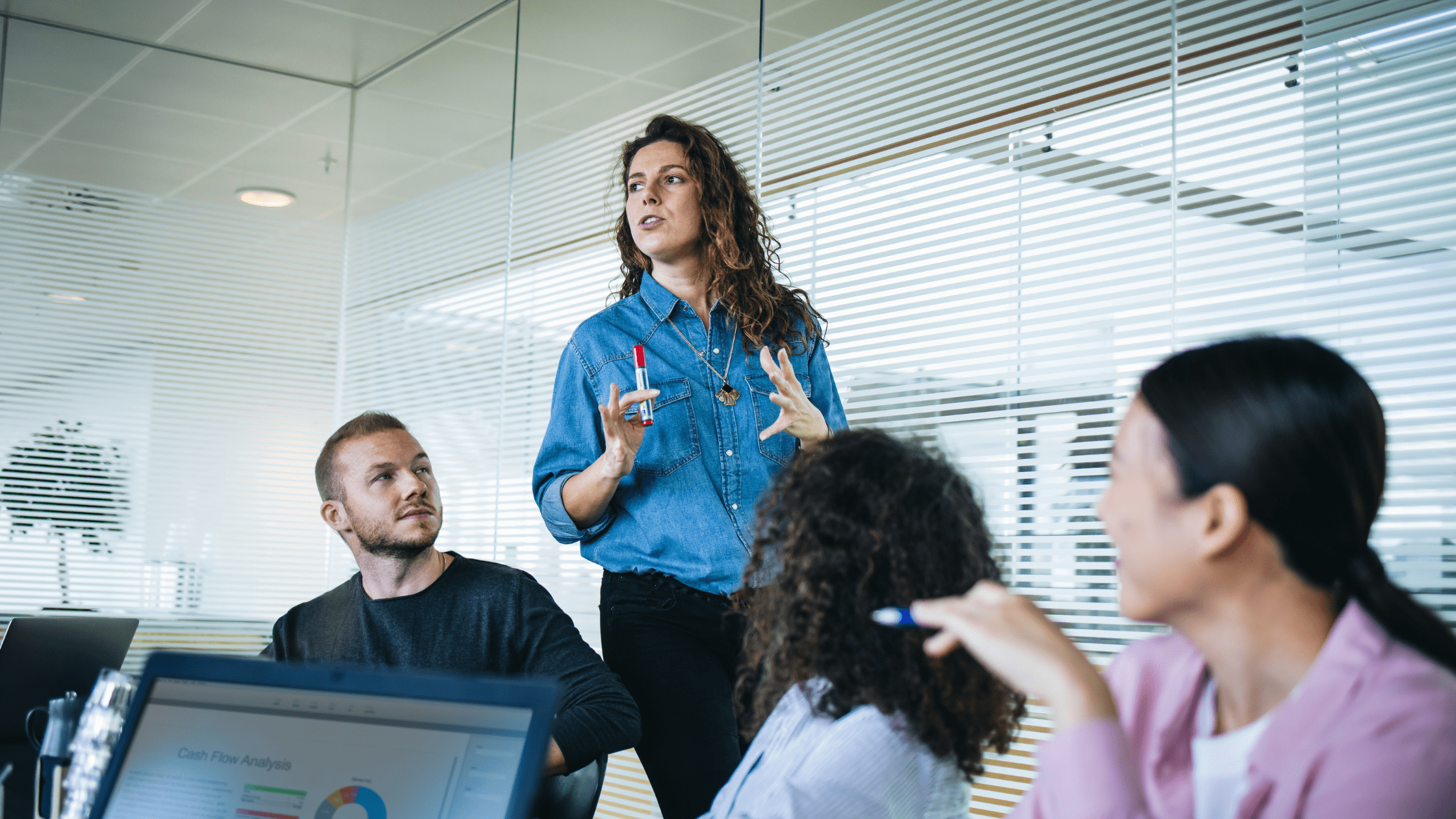 Women Leaders Who Inspire Us
Who are the women leaders in your workplace doing good all around them and standing out? Right now, you probably can't help but think of one of them, whose path or personality inspires you. Is it because of her commitment to gender equality, diversity, and inclusion? Is it because she promotes the development of self-esteem? Or perhaps it's because of her background or achievements? Whatever the case, this exceptional leader transforms your professional landscape and is a good role model for you and your colleagues. Why does this inspirational woman and others bring so much value to their professional communities? And what traits do they share?
The Importance of Women Leaders in Business

Women make up just over half of Canada's population. Yet they are still under-represented in top-level positions. According to recent Canadian statistics, women hold approximately 35.6% of management positions and 30.9% of senior management positions, while in France only 18.75% of working women hold management positions compared to 24.3% of men. Yet the significance of women's presence in leadership roles has been well demonstrated, if only in terms of profitability. Indeed, companies with high levels of gender diversity are more likely to outperform less diverse competition in terms of profitability. And it doesn't stop there! According to a recent Grant Thorton report, when women are given a place in the decision-making process, they're able to make transformative changes, including the following:
Women make it possible to build more informed, more innovative teams.
Women improve performance and problem-solving.
Women increase productivity.
Women decrease groupthink, the practice of thinking or making decisions in groups, which usually results in poor-quality decision-making.
Women help generate a better reputation for the organization.
Women help attract, support and retain employees.
5 Key Qualities of Women Leaders
Are you looking to become one of those women in leadership who motivates and uplifts those around them? The kind who breaks the glass ceiling? Did you know that these women have some shared characteristics? Here are a few that we hope will serve as an example to the next generation of women leaders:
Resilience and Determination
According to the data on female leadership, women showed more resilience (54.7%) than men (49.3%). Women are also reliable and motivated. They are better at bouncing back from difficult experiences. This helps women leaders maintain focus and attention even when facing a stressful challenge. What's more, their ability to provide stability to others experiencing stress is said to contribute to the resilience of their peers. These women are also said to demonstrate emotional intelligence, and are assertive and confident enough to communicate their ideas respectfully.
Openness Toward Others and Empathy
According to Harvard Business Review, women leaders have a leadership style that fosters inclusion in problem-solving and decision-making. Their cultural intelligence make them attentive and adaptable to the needs of others. Thanks to this outlook, they are more open to perspectives that are not their own. It goes without saying that their teams appreciate this more impartial and flexible approach. If 79% of employees quit their jobs because of a lack of recognition, then it makes sense that an open-minded, empathetic leader could contribute to their retention.
Humility
Arrogance has no place in business. Fortunately, women generally don't like to brag, so humility is typically considered a female leadership trait. Unfortunately, Harvard Business Review notes that confidence is often confused with competence. Yet it's been said that the best leaders care more about their team's well-being than their own. They get their hands dirty, support their team, and lead by example.
Confidence
When we think of a woman in leadership, we think of someone charismatic and self-assured. These women speak up easily and assert themselves, which we often find inspiring about them. If you want to be a leader, developing your self-confidence is essential. The best approach? Know your strengths and what you're capable of.
Team Spirit
To move forward constructively, it's essential to move forward together! Team building seems to be one of the traits shared by women leaders. They're said to prioritize teamwork and genuine communication, invest in coaching, and aim to inspire their team members to be more motivated to meet objectives.
Women in leadership are resilient, open and empathetic, humble, confident, and excellent team players. Are any of these traits ones that you'd like to improve? Don't delay. The time to act is now. As John F. Kennedy said, leadership and learning are inseparable. Observe, practice, and develop the leader in you!