What Gen Z is looking for in a workplace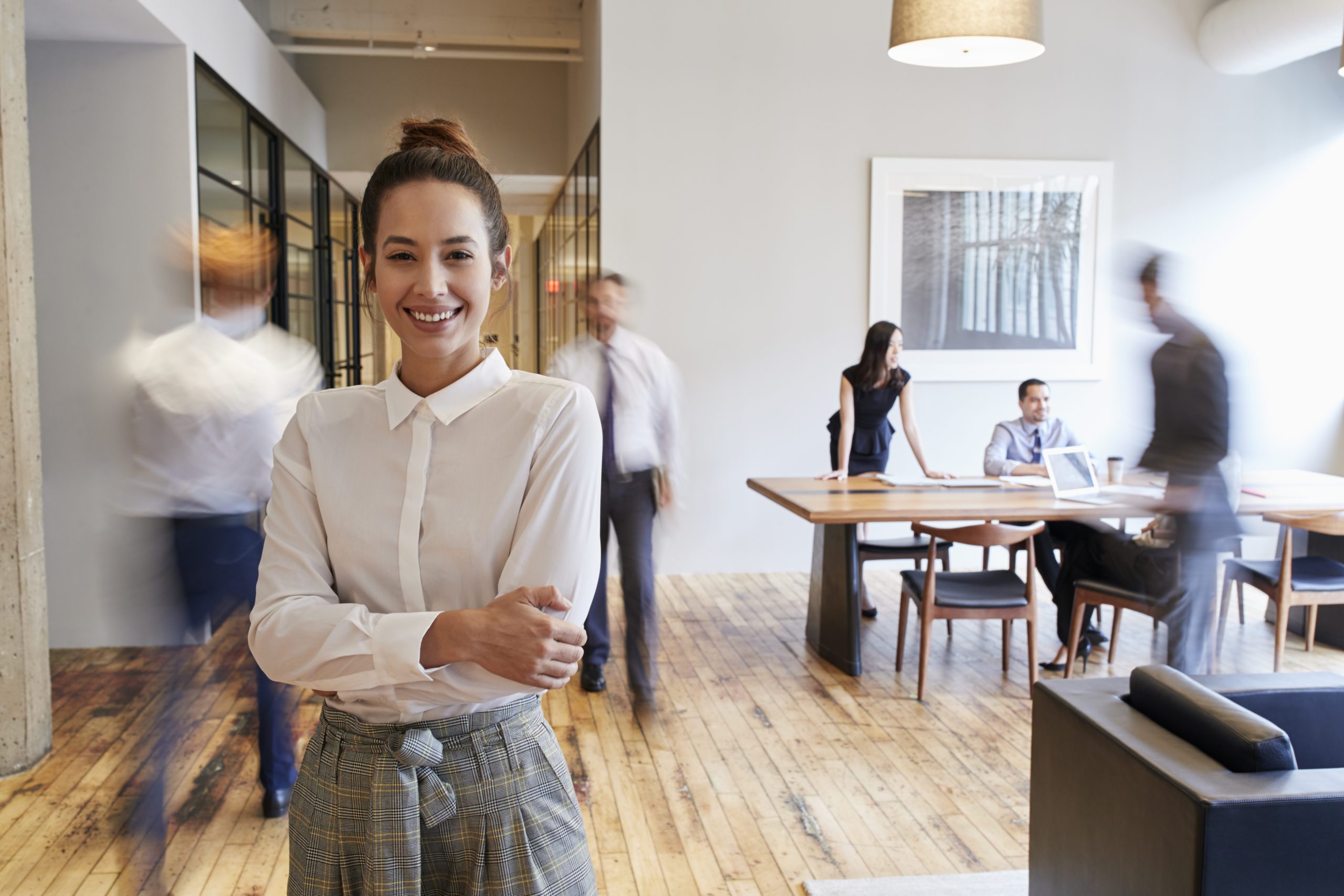 Gen Z employees are redefining what it means to be ambitious and rejecting traditional notions of hierarchy. Here's how employers can attract and retain the next generation of leaders.
When Alyssa Mandarino, 24, started working as an engineer at chemical company Solvay in 2021, she knew she had a lot to learn.
"As a new person, my goal was to prove myself," Ms. Mandarino recalls. "I wanted them to trust me, and I wanted to be a better engineer going forward, and a better teammate."
A couple of months into her new job, Ms. Mandarino received an email from her company about an opportunity to participate in a women's professional training program. "I thought it would be something beneficial for me, so I jumped at the chance and signed up."
That opportunity was our signature program, the Ambition Challenge, one of the ways we help organizations reach their parity goals. In the program, participants are tasked with setting a challenge for themselves to accomplish over 100 days.
"The challenge that I chose for myself was to demonstrate my abilities as a young engineer and accomplish a major project at my site," says Ms. Mandarino.
Over the next 14 weeks, Ms. Mandarino took part in weekly workshops and met virtually with a small group of program participants to discuss their take on the workshops. They had the opportunity to hear from speakers – successful women leaders, including the CEO of Ms. Mandarino's company – for large-group coaching sessions. Teammates also checked in with each other to see how their challenges were progressing.
"My teammates and I were all based in different places and in different stages in our careers," she says. "It was great getting to know them and hearing their different perspectives."
Having completed the program, Ms. Mandarino says she's feeling motivated and excited about her future career prospects. "The sky's the limit," she says.
While the Ambition Challenge isn't just for Gen Z women (broadly understood as those 25 and under), Isabelle Marquis says it's been exciting to see that age group thrive in the new program, which was launched in 2020 to help organizations reach their parity goals.
Ms. Marquis, co-creator, managing director and partner at The A Effect, notes that Gen Z is redefining what it means to be ambitious.
 A generation on the move
While some employers might think that work/life balance is typically a priority for people with families, Ms. Marquis notes that Gen Z won't sacrifice their lives to get ahead at work. In the survey, the top things that repelled Gen Z women in their jobs were not being valued, work/life balance issues and having to switch jobs to get a promotion.
"We've discovered they are comfortable talking about fatigue or satisfaction in the workplace, that's not taboo for them," she says. "With hybrid work and the capacity to work from everywhere, they won't [want to] give up that advantage."
Gen Z survey respondents were also more likely than their older counterparts to prioritize career goals such as a large salary, continuous development and making a difference in the world.
Ms. Marquis says she has high hopes for the Gen Z women moving through the Ambition Challenge and beyond. So far, outcomes in the program have been overwhelmingly positive: Within a year of completing the program, 86 per cent of graduates said they have taken the initiative to manage a new project in their organization, while 89 per cent say they have better confidence.
As a member of Gen Z, Alyssa Mandarino is also a firm believer in the abilities of younger workers. She has this advice for young women hoping to take their careers to the next level: "Be confident, take risks and network to develop your influence. Don't be afraid to get out there and make mistakes, because you can always learn from them. I think that has really helped me so far."