Nadia Theodore: A Portrait of Success in 3 Lessons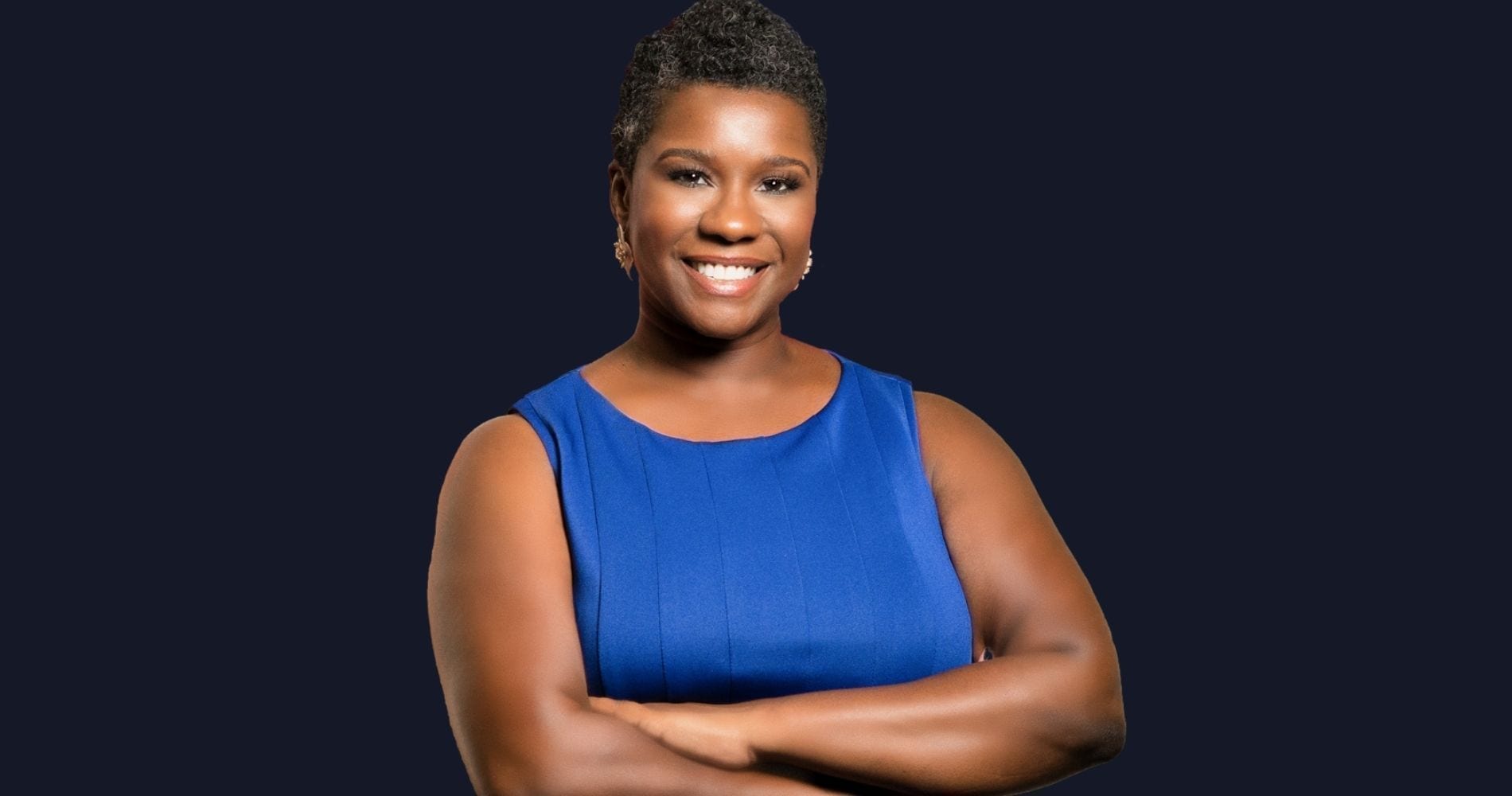 Picture this: You've spent more than a decade honing your skills as one of Canada's top international trade negotiators. You played a pivotal role in negotiating the Trans Pacific Partnership, as well as in negotiations between Canada and the European Union. You've served your country with distinction at the World Trade Organization as well as the United Nations in Geneva, Switzerland. 
Now, Chrystia Freeland, the Minister of Foreign Affairs, has asked you to become one of the only women in a leadership role in the diplomatic service as Consul General for the US Southeast in Atlanta, Georgia.
The first challenge of your new assignment arrives on Day One, and her name is Irma. Hurricane Irma. The Category 5 hurricane that tore through the Caribbean, smashed into the southeast US, caused dozens of deaths and did over $70 billion in damages. 
This scenario was Nadia Theodore's reality in the fall of 2017. "I could barely find my way to the bathrooms and I had to lead a new team in dealing with the hurricane and assisting any Canadian citizens affected!"
1. Be yourself, and be careful who you give your energy to. Not everybody wants you to succeed. 
This lesson was actually something Nadia's mother had first told her back in high school.
That first year in Atlanta was a very difficult time in my leadership journey, I was giving way too much energy to people who were in no way invested in my success. And my confidence took a hit.
Moving from trade negotiation to the diplomatic service was an unconventional (and challenging) transition, and in that first year, Nadia put a huge amount of energy into "playing the role" that she assumed was expected of her.
But it didn't work. Pretending to be "3-piece skirt suit Nadia" was exhausting. Worst of all, she couldn't deploy the sense of fun and approachability that had helped her build strong relationships throughout her career.
So she reminded herself that she had not been chosen despite her lack of diplomatic experience, but because of the myriad other qualities she brought to the job.  When she "let herself be herself", and consciously shifted her energy to people who shared her vision and who were interested in seeing her succeed, things started to improve dramatically.
2. Clear boundaries are the mark of strong leadership.
Some people were unwilling to change, however, and there was pushback. 
Nadia recalls one team member coming into her office and loudly proclaiming (okay, he was yelling), "you actually know nothing about these files, you haven't even worked on them, and the only reason you're here is that you're a woman!" 
"I remained calm, I let him finish, and I said: You are 100% allowed to disagree with me, and to provide your feedback on where you think the direction should be going.  I welcome that.  But you are 100% not allowed to yell at me. I won't be disrespected and spoken to this way, certainly not in my own office! I suggest you take some time to rethink how you want to communicate with me and work together on this file.'" 
That was not how this person expected the conversation to turn out. But he never spoke to Nadia that way again.
3. "Excellence with authenticity"
Nadia's motto is clear, ethical, and aspirational. But the same thing that makes it great is what makes it so difficult to live up to. 
Top performers are expected to be "team players" as well as innovators, to conform to a company's culture while paradoxically bringing the best of their unique creativity to the table. Putting your head down, working hard, and getting the job done will always have its place. But there is a hidden cost to going along with the way things have always been done, especially if you see a way that your unique talents could help your organization reach new heights of success.
"The advice that I give to young professionals is that the fastest way to lose your self-confidence is to try and please everybody all the time, at the expense of being comfortable with yourself.  When you think about moving forward in your career, make certain that you are moving from your own 'constellation of authenticity'. Are there things that you are not 'supposed' to want or go for? Have the courage of wanting and going for it – and still being YOU." 
Nadia recognizes that confidently expressing the entirety of your authentic self isn't something you decide to do one day, and then coast for the rest of your life. It's a set of behaviours  that you need to practice and strengthen over and over again, at different stages of your career. Most recently, she has embarked on a brand new challenge in the private sector as Senior Vice President for Maple Leaf Foods. 
As a Leader with The A Effect, and as one of the few women of colour in senior leadership roles, she hopes that her journey can inspire a generation of women in business to believe that they truly belong in these spaces, not only as individuals but as a steadily growing group of global leaders.